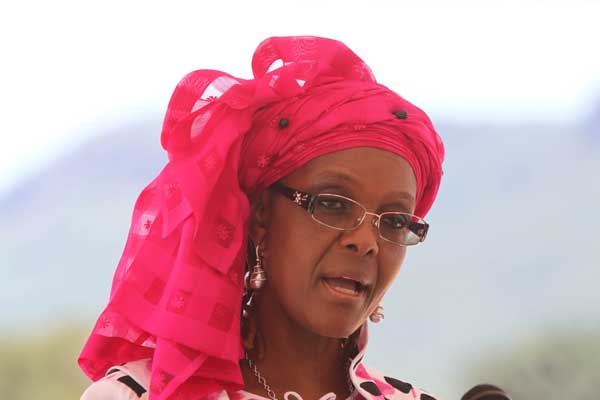 FIRST Lady Grace Mugabe yesterday reportedly donated used underwear and night dresses at a Zanu PF meeting in Mutare.
The donation was handed over to ruling party activists by Chikanga/Dangamvura legislator Esau Mupfumi (Zanu PF) who claimed to have been sent by the First Lady.
"Recently, I visited the State House and I met the First Lady Grace Mugabe and I was given these clothes so that I can give you,'' he said.
Click here to read the Grace donates used underwear story
''I have briefs for you and I am told that most of your briefs are not in good shape, please come and collect your allocations today. We have night dresses, sandals and clothes, come and take, this is from your First Lady Grace Mugabe,'' he said.
A man who attended the rally in Gimboki expressed anger at Zanu PF officials for treating them as charity cases, instead of creating employment opportunities so they could fend for themselves.
''There are issues which need to be addressed rather than giving us briefs, we do not have jobs and why is she doing this,'' he said. By Kenneth Nyangani
Various women complained about getting night dresses when they were not getting enough food on the table.