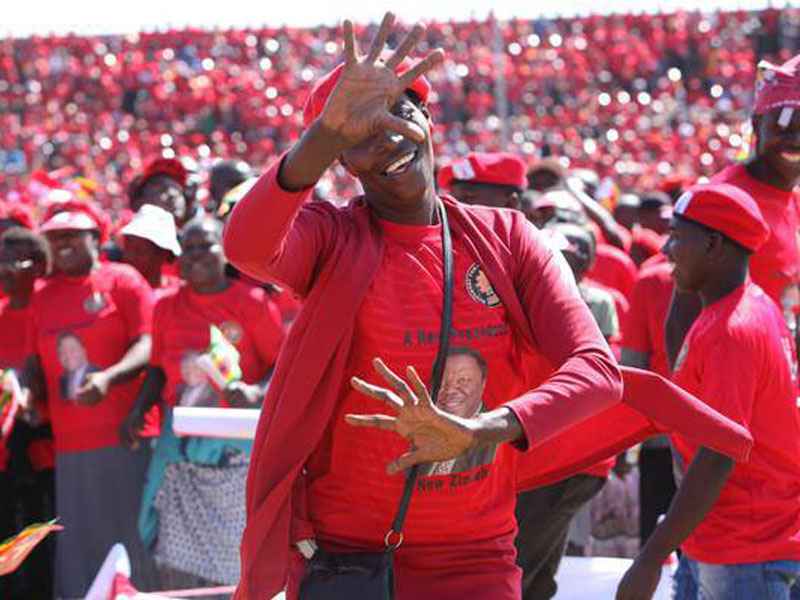 WITH nine days to go before the July 31 polls, confusion has reportedly rocked MDC-T Manicaland structures with other top officials vowing not to cede the Makoni Central seat to Mavambo/Kusile/Dawn (MKD) party leader Simba Makoni following his offer to support Prime Minister Morgan Tsvangiari's presidential candidature.
REPORT BY VENERANDA LANGA
The MDC-T had already endorsed Patrick Sagandira as its official candidate before the two parties formed an alliance. Makoni is eyeing the same parliamentary seat.
MDC-T Manicaland provincial spokesperson Pishai Muchauraya yesterday insisted that Makoni and Sagandira would have to fight separately for the seat under their respective party banners.
But, party spokesperson Douglas Mwonzora said they were yet to make a firm decision on how to resolve the matter.
"(Tsvangirai) president of the party is going to make an announcement about what will happen with the Makoni Central seat," Mwonzora said.
Earlier, Muchauraya had told NewsDay: "We, the people of Manicaland, have embraced the move to have a coalition with these parties to the extent that in Chipinge Central we fielded Zanu Ndonga candidate Reketayi Semwayo and it is working well. However, in Makoni Central, the situation was unfortunate because this coalition happened after the primary elections and Sagandira had won. So, what it means is that Makoni will stand as an MKD candidate while Sagandira stands as an MDC-T candidate."
But, Makoni yesterday said: "Tomorrow (today) Tsvangirai and myself will be addressing a joint rally at Vhengere Stadium in Rusape and if there was no support for my candidature, we would not be addressing the rally together."
Sagandira, however, said: "I was in prison when the three parties formed the coalition for change. When I came out of prison, the MDC-T never communicated to me that I was supposed to withdraw for the MKD candidate Makoni. Therefore, as far as I am concerned I am still the MDC-T candidate and I am campaigning. I also met Tsvangirai at a rally in Mutare and he asked me how my campaign was going, which means I am still the candidate."
Muchauraya also said the party had allowed both Giles Mutsekwa and Arnold Tsunga to stand as MDC-T candidates for the Dangamvura-Chikanga seat.
Yesterday, both Mwonzora and Mutsekwa dismissed Muchauraya's claims as untrue.
"There is only one party candidate (Mutsekwa) and this has been made known by party president Tsvangirai. These other candidates are being imposed by Muchauraya and I do not know what their agenda is, but I think they are trying to split the party," Mwonzora said.
"There was an agreement between Tsunga and Tsvangirai that he (Tsunga) should take up the post of provincial chairperson. If Tsunga later changed his mind, then he did not advise us or Tsvangirai."
Both Makoni and Tsunga were unreachable for comment yesterday as their mobile phones went unanswered.