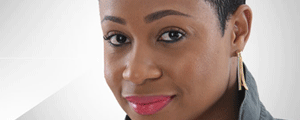 ZIMBABWE'S two representatives in this year's season of Big Brother Africa (BBA) may have been booted out of the game one after the other, but Zimbabwe is still well represented in the House.
Report by Melissa Mpofu
Though both Pokello Nare and Hakeem Mandaza were evicted from the game earlier this month, their love interests Cleo (Zambia) and Elikem (Ghana) are playing the game on their behalf. On Saturday during her diary session, Cleo said to Big Brother: "Biggie, right now I am representing my daughter, mum and Hakeem."
Elikem on the other hand always shouts that he loves Pokello stating that he misses her and is playing the game for her. When she was evicted, Pokello made it clear to Elikem that she would garner support for him. Last week, she kept her promise as she together with her Facebook team spent the better part of the week garnering people to vote for the tailor.
Over the years, Zimbabweans have rarely followed the BBA show after their representatives were evicted, but this year, they have not stopped watching because of the genuine relationships created. On Sunday, whilst the Sadc region voted to save nominated Zambian housemate Sulu, Zimbabwe voted to save their in-law, Elikem, who was also up for eviction.
Elikem and Sulu both had six popularity votes. The tie-breaking system was used and Sulu was evicted. Sunday's Eviction show marked the end of the road for Kenya as their last representative, Annabel, was evicted from the game. Fortunately for Elikem, chances are high he will not be up for eviction from the House this week because he is the Head of House. As Head of House, he has the power to save and replace any nominated housemate meaning he can save himself if he is nominated.
The chase for the $300 000 is heating up in the Big Brother Africa house with the latest development being the disqualification of Tanzanian housemate, Nando. Nando was disqualified for being caught sleeping with scissors under his bed, carrying a knife to the Channel O Party and for instigating a fight with Elikem. The heated face-off which was instigated by Nando saw the two housemates exchanging fiery words. Nando made threats against Elikem's life, saying: "I feel like stabbing him. A nigga like that deserves to die".
Nando was fast becoming a threat to most housemates as they were now living in fear. For the better part of his stay in the game, Nando seemed troubled, at one time causing a scene when he accused Ghanaian housemate Selly for infecting him with an sexually transmitted infection.
Nando is to be blamed for his disqualification because Big Brother always made it clear to housemates that instigation and provocation was a violation of the Big Brother rules.
"Any housemate who becomes physically violent will be removed from the House immediately. Violence can refer to self-inflicted violence, or violence towards another. Violence includes provocation, goading, bullying and victimisation," said Biggie when he was disqualifying Nando.
This season Big Brother has imposed a Three Strike Rule, which will be applicable to housemates who commit serious infringements. For this fight Elikem was served with his first Strike.
Nine housemates O'neal (Botswana), Bimp (Ethiopia), Dillish (Nambia), Angelo (South Africa), Feza (Tanzania), Melvin (Nigeria), Beverly (Nigeria) Cleo, and Elikem are left in The Chase.