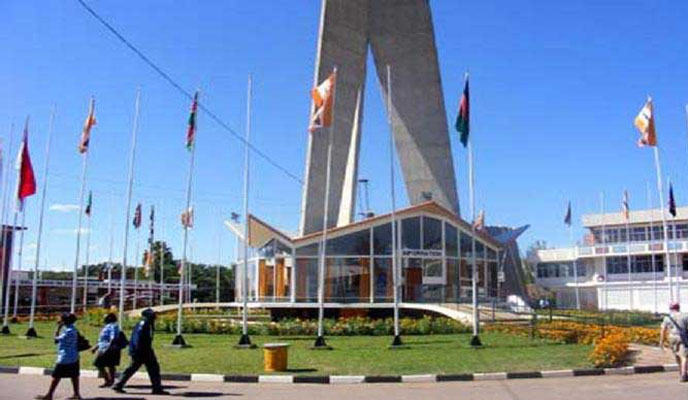 THE 58th edition of the Zimbabwe International Trade Fair (ZITF) kicked off on a weak footing in Bulawayo yesterday with most of the exhibitors yet to set up their stands.
BY MTHANDAZO NYONI
The fair, which will run to Saturday under the theme Harnessing Linkages for Industrial Development, will be officially opened by Namibian President Hage Geingob.
Traditionally, the first three days are reserved for business visitors, while the last two are open to the public.
By mid-day yesterday, some of the exhibitors were still setting up their stands.
However, exhibitors interviewed by NewsDay said they were expecting an exciting showcase.
"We are looking forward to make some contacts so that we can attract new partners who are interested in the rail sector. We expect ZITF to give us that platform," National Railways of Zimbabwe public relations manager Nyasha Maravanyika said.
Another exhibitor, Howard Madzivanyika of Lesaffre Zimbabwe, said they were looking forward to clinching business deals with international and local companies.
Namibian Ports Authority executive assistant to the chief executive officer, Cliff Shikuambi, said the trade fair was growing from strength to strength in terms of quality and numbers.
"The event has grown in quality and we believe Zimbabwe has a potential," he said.
He invited Zimbabwean companies to utilise Namibia's ports to boost their businesses.
A South African exhibitor, Zane Scullard of National Adhesive Distributors, said doing business in Zimbabwe was difficult at the moment due to stringent import measures.
He, however, applauded officials for making it easy to pass through ports of entry.
"This year it was easy to come through the borders," he said.
A Unilever exhibitor, who requested anonymity, said business on the first day was very subdued, but hoped that things would pick up as the fair progresses.
"At the moment, business is low, but we believe as we go on into it will improve," the exhibitor said.
ZITF board chairperson, Ruth Ncube told journalists at a Press conference that in terms of exhibitor numbers, 367 direct exhibitors were participating. This is slightly up from last year's closing total of 354.
She said market feedback was that exhibitors were very excited and were looking forward to a high calibre of business-to-business meetings.
"We have fair representation from the international community with Senegal making a maiden appearance at the show," she said.
NewsDay noticed that some companies which used to have stands dedicated for them outside the halls had abandoned them for smaller spaces.
China and South Africa, who used to occupy large spaces at the fair, have this time reduced them.