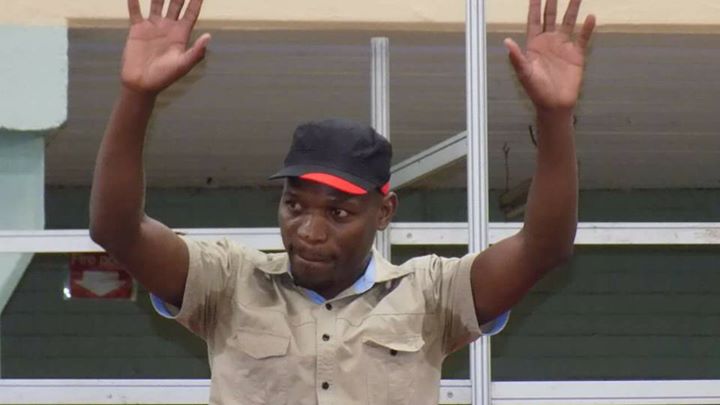 MDC-T youth leader and Highfield West MP-elect Happymore Chidziva yesterday appeared before a Gweru magistrate facing charges of inciting violence after he allegedly threatened President Emmerson Mnangagwa and the Zimbabwe Electoral Commission (Zec) with unspecified action at a campaign rally ahead of the July 30 polls.
BY STEPHEN CHADENGA/ BLESSED MHLANGA
Chidziva allegedly warned Mnangagwa and Zec at a Mkoba rally on July 22 of dire consequences if election results did not favour MDC Alliance presidential candidate Nelson Chamisa.
Chamisa eventually lost the polls to Mnangagwa, but not before a demonstration which was brutally crushed by the military, killing at least seven unarmed civilians.
The court heard that the accused said in Shona: "Kana pakauya result isingafadzi isu vechidiki kana tati chatsva, chatsva. Mnangagwa hokoyo. Hokoyo Zec hokoyo (If the election result is not favourable to our party if we say we are taking action, we would do so. Be warned Mnangagwa. Be warned Zec)," he allegedly said.
Chidziva's lawyer Brian Dube said he was shocked the State was linking the statements allegedly made by his client at a rally in Gweru to the demonstrations which rocked Harare on August 1.
"There is an attempt to link these statements to the demonstrations in Harare, but we are failing to see the connection. It is clear that this is political persecution, a clear testimony that police are being used to clampdown on political opponents and not protecting the citizens," Dube said.
Chidziva handed himself at Harare Central Police Station on Monday morning and was transferred to Gweru, where he was detained overnight in a development that irked his defence team.
"We are shocked at why the police find it necessary to detain people when it is unnecessary, but we are, however, grateful that the State found it more reasonable to apply their minds soundly to the law by consenting to bail," Dube said. Gweru magistrate Charity Maphosa granted Chidziva $100 bail coupled with reporting conditions after the State, led by Andrew Marimo, indicated that they were not opposed bail.
Chidziva will have to report to the police once every fortnight at Machipisa Police Station in Harare as part of the conditions.
There was a sombre atmosphere when Chidziva was escorted to court under heavy guard by armed police, who briefly stood guard outside the court in anticipation of crowd trouble.
After going into hiding days after the August 1 demonstration fearing for his life, Chidziva will now freely join other elected legislators who will take oath of office today.
MDC Alliance principal Tendai Biti, party chairperson Morgen Komichi and other leaders have also been arrested and charged in relation to the demonstration which is now at the centre of an inquiry. Chidziva was remanded to September 27 when his lawyers, Dube and Jeremiah Bhamu would challenge the charges and make an application for refusal of remand, citing political persecution.