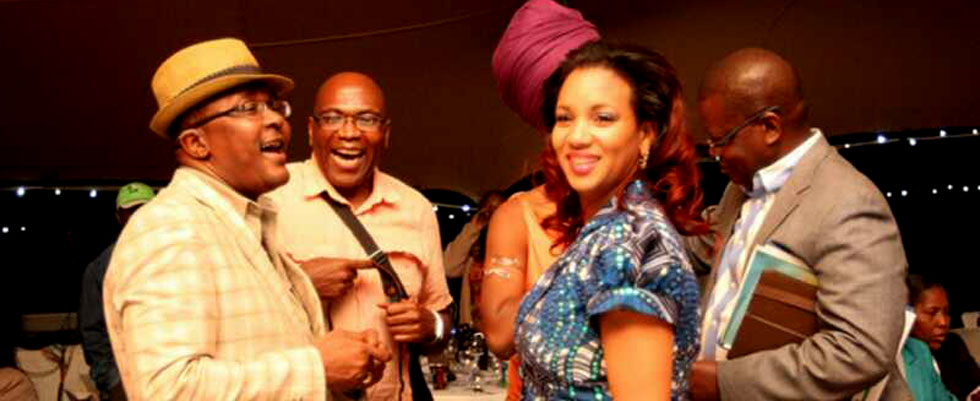 ALPHA Media Holdings (AMH) chairman Trevor Ncube has urged Zimbabweans to bury their political differences of the past 13 years and capitalize on the ongoing United Nations World Tourism Organisation (UNWTO) general assembly being held in Victoria Falls to showcase the country's potential.
Report by Melissa Mpofu
Ncube made the remarks on Saturday during an AMH Conversations dinner where delegates were discussing issues affecting the tourism industry and potential benefits to be accrued from the tourism indaba being co-hosted by Zimbabwe and Zambia.
"This is a time to show the world who we are. It is time for us as a nation to move away from the problems we've had in the last 13 years and move on. Sometimes we don't recognise the wonderful things that we have as a country especially Zimbabwe's wonder number one, the people," he said.
"I was impressed by the smiles I saw from the customs (Zimra) officials when I arrived at the Victoria Falls International Airport from Johannesburg. We are a gifted and amazing people and we at times sell ourselves short," said Ncube.
He added with the elections now over, Zimbabweans needed to be tolerant and focus on what united them instead of what divided them.
"There can't be tourism without peace. As Zimbabweans, we enjoy our peace and we must be grateful for the peace that we are enjoying as compared to other countries. We need to guard our peace jealously,"said Ncube.
The AMH Conversations panel which was moderated by Ncube comprisedTourism minister Walter Mzembi, Econet Wireless chief executive officer Douglas Mboweni and Africa Sun Limited chief executive officer Shingi Munyeza.
"According to Mzembi, by 2015, the tourism industry will be earning Zimbabwe in excess of $10 billion, so none but ourselves can build this country," said Ncube.
Munyeza said politics had been a stumbling block to the tourism industry during the past decade and implored government authorities to support the sector through infrastructure development.
"I want to see improvement on the country's infrastructure and efficiency.
Railway lines should be fixed considering that the world over, it's the cheapest mode of transport. It would be nice to seesomeone connecting from Mutare to Victoria Falls easily by rail,"Munyeza said.
Speaking at the same event, Mzembi said: "I am excited that today (Saturday) we have given birth to this baby (UNWTO) who we have been preparing for over the past two years, especially considering that this conference will probably be held again in Zimbabwe in 2357.
"This event is a unique branding opportunity for Zimbabwe and we need to take advantage of it".
Speaking on behalf of the telecommunications industry, Mboweni said he believed that Zimbabwe had propelled itself on the map by offering delegates world class connectivity.
AMH Conversations provides a platform for thought leadership discussion on all aspects of business across all sectors. AMH are publishers of NewsDay, The Zimbabwe Independent, Southern Eye and The Standard.