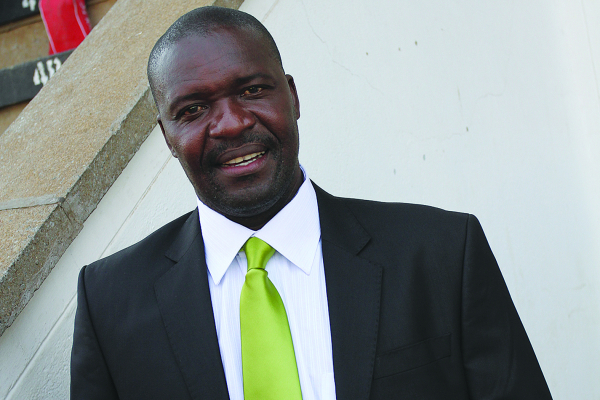 TRIANGLE……………………(0)2 BULAWAYO CITY……………(0)1
Triangle's recovery continued yesterday when they recorded their third win in as many matches with victory over Bulawayo City in a Castle Lager Premier Soccer League match at Gibbo Stadium yesterday.
BY KENNETH NYANGANI
Triangle were the first to get on to the scoresheet four minutes after the break through Collin Duwa while the visitors respondent through Toto Banda on the 72th minute.
Triangle man of the moment, Kudzai Chigwida had a last say after scoring in the 92th minute.
It was a third win a trot for the Lowveld side after they won 2-1 against Yadah FC before clinching a memorable 2-0 win against Caps United in a midweek encounter.
Coach Taurai Mangwiro said he was happy with his side's performance.
"We are happy with the team's performance today. We just need to be consistent in the remaining matches and today was a another step," Mangwiro said. "We have played three matches in seven days and collecting maximum points in all matches is quite pleasing."
Bulawayo City coach Bekhithemba Ndlovu was disappointed with the setback as they look to stay afloat in the top-flight, but is optimistic they will bounce back. "We are hoping to bounce in our next matches but we had a good match, tough luck to my players," he said.
Triangle started the match on a good note with their skipper Ralph Kawondera getting a good chance in the fourth minute, but his shot went wide. Besides that, both teams struggled to create meaningful chances in the first half.
Triangle started the second half on the front foot when Duwa was assisted by Lameck Nhamo in the 49th minute to put the home side in the lead.