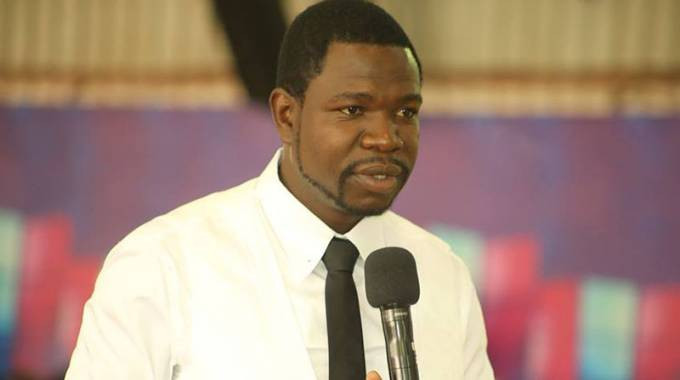 WARRIORS benefactor Walter Magaya has extended his good wishes to the team as they bid to get their 2026 FIFA World Cup Group C qualifying campaign off the ground with a "home" clash against Nigeria at the Huye Stadium in Rwanda this afternoon.
The match kicks off at 3pm.
"I wish the Warriors of Zimbabwe the best when they take on Nigeria today and in the rest of the campaign," said the Prophetic Healing and Deliverance Ministries leader.
Both teams had a frustrating start to the campaign as Zimbabwe was held by Rwanda at the same venue on Wednesday while Nigeria were left with a sour taste of disappointment following a 1-1 draw with minnows Lesotho at home.
Group C also has South Africa and Benin, and the top team qualifies directly to the 2026 World Cup finals to be held in the Americas.
Magaya believes this group presents the Warriors biggest chance to qualify for the global showcase for the first time.
"As I have always said, I feel this is our biggest opportunity to qualify for the World Cup. This is our chance... lets do it boys. I believe we have prepared according to the scientific ways of preparing for such a high level game of football. I want to assure the boys that personally I'm behind you in a mighty way and if there be any need which I can assist on, my policy is that that my door is always open for the team. We will assist as much as possible," said Magaya who has poured resources worth thousands towards the Warriors and other national teams cause.
The Warriors are playing this afternoon's home match in Butare because Zimbabwe does not have a CAF certified stadium.
However, Magaya is building a stadium at his Yadah Complex in WaterFalls, Harare, which he said will be fit to host international football in the not so distant future.
The first phase of the Heart Stadium, a 15 000 seater facility is already complete and ready for opening anytime.
Magaya said the facility will be ready to host the Warriors when the World Cup qualifiers resume in March next year.
"You are playing your home match away from home but I assure you that is the last game that you will play away from your home nation. We have received support serious support from the Ministry of Sports and the government to make sure that the next home games will surely be in Zimbabwe."
South Africa currently lead Group C standings with three points after beating Benin in the opening match.
NewsDaySport will give live updates of the match between Zimbabwe and Nigeria today.
Related Topics