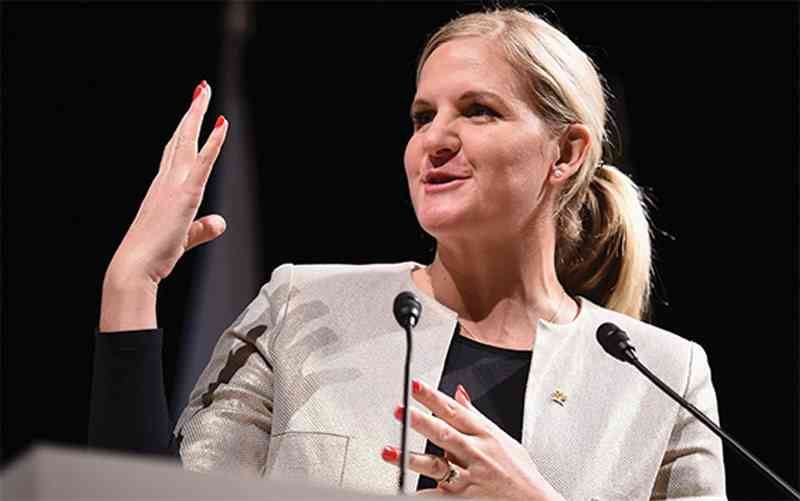 SPORTS minister Kirsty Coventry has outlined her vision for her new term in which she will prioritise infrastructure development among a host of other issues.
The recent return of football after a year's Fifa ban will see the Warriors and their women counterparts, the Mighty Warriors, playing their home matches outside the country because local stadia do not meet the minimum Confederation of African Football requirements.
Topflight league teams have also been struggling for match venues with Harare teams setting up bases outside the capital.
Barbourfields in Bulawayo, Mandava in Zvishavane, Bata Stadium in Gweru and Hwange's Colliery Stadium are some of the grounds currently hosting topflight football.
The National Sports Stadium was opened on Sunday to host the Harare derby between Caps United and Dynamos which ended 1-0 in favour of the Glamour Boys.
It had been closed since June due to water reticulation problems.
Cognisant of these challenges, the minister has revealed that her ministry will have a special bias towards this area.
"We want to focus specifically on infrastructure development and refurbishment as well as building up our technical abilities in our sport," Coventry told NewsDay Sport.
"So from the management to the federation level to our coaching level, our massage and physiotherapy, our doctors that's where we want to be able to invite top sports stakeholders from around the world in different sports to come in and work with our sports staff so that our technical expertise are raised," she said.
"We have the talent, I just think we need now create a platform for those technical abilities to really be speeded up."
Related Topics