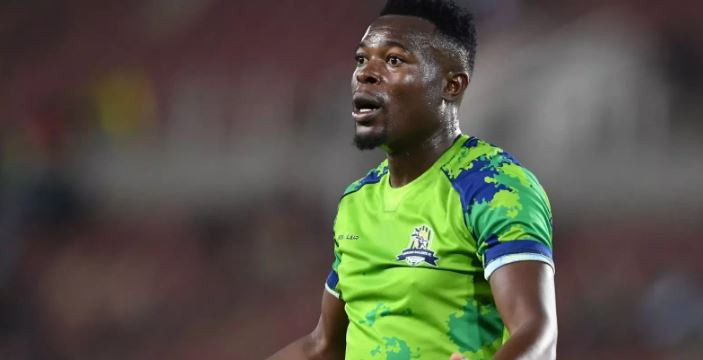 ZIMBABWE appear to have missed an oppurtunity to lure Marumo Gallants' Ranga Chivaviro to represent the Warriors.
Chivaviro has been one of the top strikers in the DStv Premiership of South Africa.
Born to a Zimbabwean father and South African mother, the powerful forward has never played for any national team.
This makes him eligible to play for either Zimbabwe or South Africa.
At the moment, the 30-year-old holds a South African passport, having been born in Limpopo before relocating to Mpumalanga.
During the just- ended soccer season, he scored 17 goals in all competitions, despite that Marumo Gallants were relegated from South Africa's elite league.
And it has emerged that he is likely to receive a call-up to the Bafana Bafana squad for this year's Cosafa tourney.
Asked whether he had ever considered playing for the Warriors, he said: "I'm not sure if you're able to represent a country when you don't have the documents [passport]. It's possible when one parent is from that country. I've never really put it to head.
"Abantu ma bezw' igama lakho [when people hear your name] especially igama lam' [my name]. They'll be like angeke [never] there's no way you're South African.
"I just tell them my dad is Zimbabwean and my mom is South African. Personally I was born in Limpopo Ga-Kgapane.
"When you tell people that your name is Ranga and you're South African it doesn't correspond," he told South Africa's Metro FM.
Related Topics