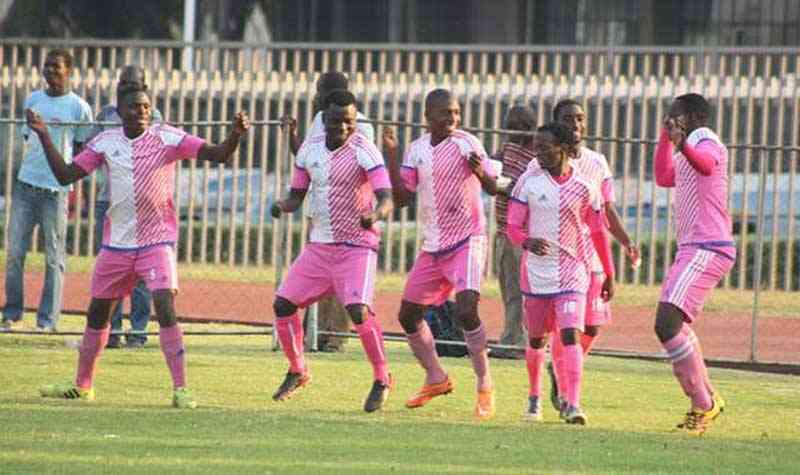 Herentals College . . . . . . . . . (0) 1
Manica Diamonds . . . . . . . . . . (1) 1
Herentals College coach Kumbirai Mutiwekuziva was left in awe of Manica Diamonds' Liberty Chakoroma after his stunning goal against the Students at the National Sports Stadium ensured a share of spoils.
Tafadzwa Jim's late equaliser with a sweet strike of his own meant the home side rescued a point and Mutiwekuziva was full of praise for the towering former Warriors midfielder.
"Credit to Liberty, he scored a very good goal. He is a seasoned player who has played for the national team before and it showed today. We expect to see such kind of goals from a player of his caliber in the league. It was a quite a good goal regardless that I'm on the opposition coach, a good goal is a good goal. We expect to see similar goals in the league going forward. It's such kind of goals that brings fans to the game."
He added, "Tafadzwa also scored a good goal for a youngster coming up. Those were two very good goals that we saw today."
But Manica Diamonds coach Jairosi Tapera was surprisingly less enthusiastic about Chakoroma's effort, which is undoubtedly an early season contender for the goal of the season.
"That's his job (to score goals) and I will not rate it. That is what he is selected to do. But he did score a good goal, I'm happy for him and the club."
The draw left the two teams with two points each from their opening three matches.
Manica Diamonds dominated the first half and found a deserved opener on 25th minute.
Pasca Manhanga cleverly laid the ball to Chakoroma outside the box, and the defensive midfielder let fly a stunning rocket that bounced in off the upright.
The visitors continued to create chances, with Talent Chamboko missing two good opportunities while Manhanga's header bounced off the top of the cross bar.
The second half belonged to the home side, who eventually found the equalizer through the boot of Jimu whose first time low shot from the edge of the box beat goalkeeper Takudzwa Chikosi on 78th minute.
Both teams had decent chances to steal all three points, but a draw was perhaps the fair result.
Related Topics