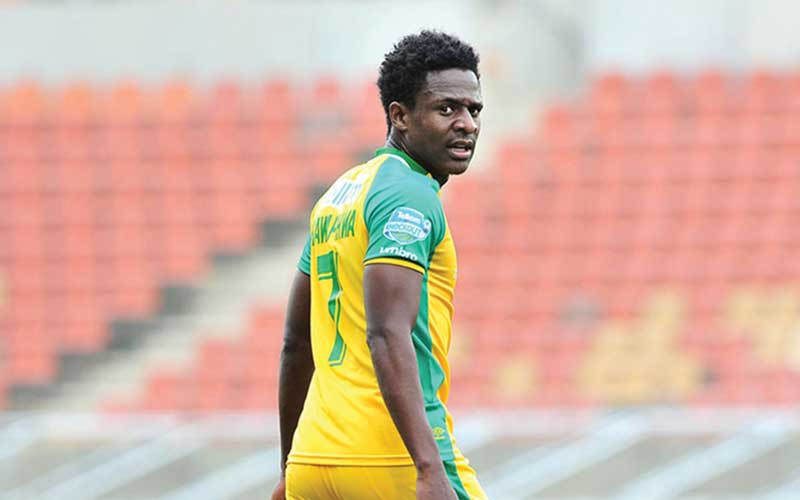 Simba Bhora star player Talent Chawapiwa says getting three points against champions FC Platinum on their league debut will send a bold statement of their intention this season.
The league debutants kick off their season with a tough match against champions FC Platinum at the National Sports Stadium this afternoon.
They then travel to Chicken Inn before hosting Dynamos in their third game, two teams that finished second and third last season.
Chawapiwa said while the fixture list looks daunting, they are not scared.
For them, it's an opportunity to show that they can play against the big boys, starting with a big match against the Norman Mapeza's coached side today.
"It's very important to win the first match for the players because it builds the confidence and its also good for the supporters and the coach because it helps him release some pressure," Chawapiwa told NewsDay yesterday.
"The match is not going to be easy because Fc Platinum have been together for a long time but it's not going to be easy for them as well because we are going to fight on the field.
"The first three fixtures are actually good for the team because we get tested early in the season and we know where we are and where we are going. It's not going to be easy playing teams that have been there for a long time but we are not scared because we know we have the quality to match them. We are going to do our level best to try and get positive results in all those matches."
Chawapiwa is one of more than fifteen new players that joined the promoted team in the transfer window.
Some other notable new arrivals include the former Dynamos duo of Patson Jaure and Keith Murera who linked up with coach Tonderai Ndiraya.
Blessing Moyo who was instrumental in Fc Platinum's title win last season is also now at Simba and is expected to face his former paymasters. Another former Dynamos player Tichaona Chipunza made his switch to the Shamva based club from Caps United this week, to further strengthen the squad. Chawapiwa, who is looking to revive his career after returning from South Africa, is impressed with the composition of the squad and believes they will "surprise" a lot of teams this season.
"On a personal level I have to score goals and try to help the team to achieve its season objective. We are a new team but a lot is expected from us because there is a lot that has been invested in the team.
"Preparations have gone well. We have a mixture of new and experienced players so it's a good blend. The quality is there, I feel the squad is balanced and we have an experienced coach so it makes our job easy.
"We will just have to work hard and play according to instructions because we have things that we have been working on as a team. We just have to apply that and pull in one direction as a team and see where the season take us. But teams must not underestimate us because we might surprise them."
Related Topics