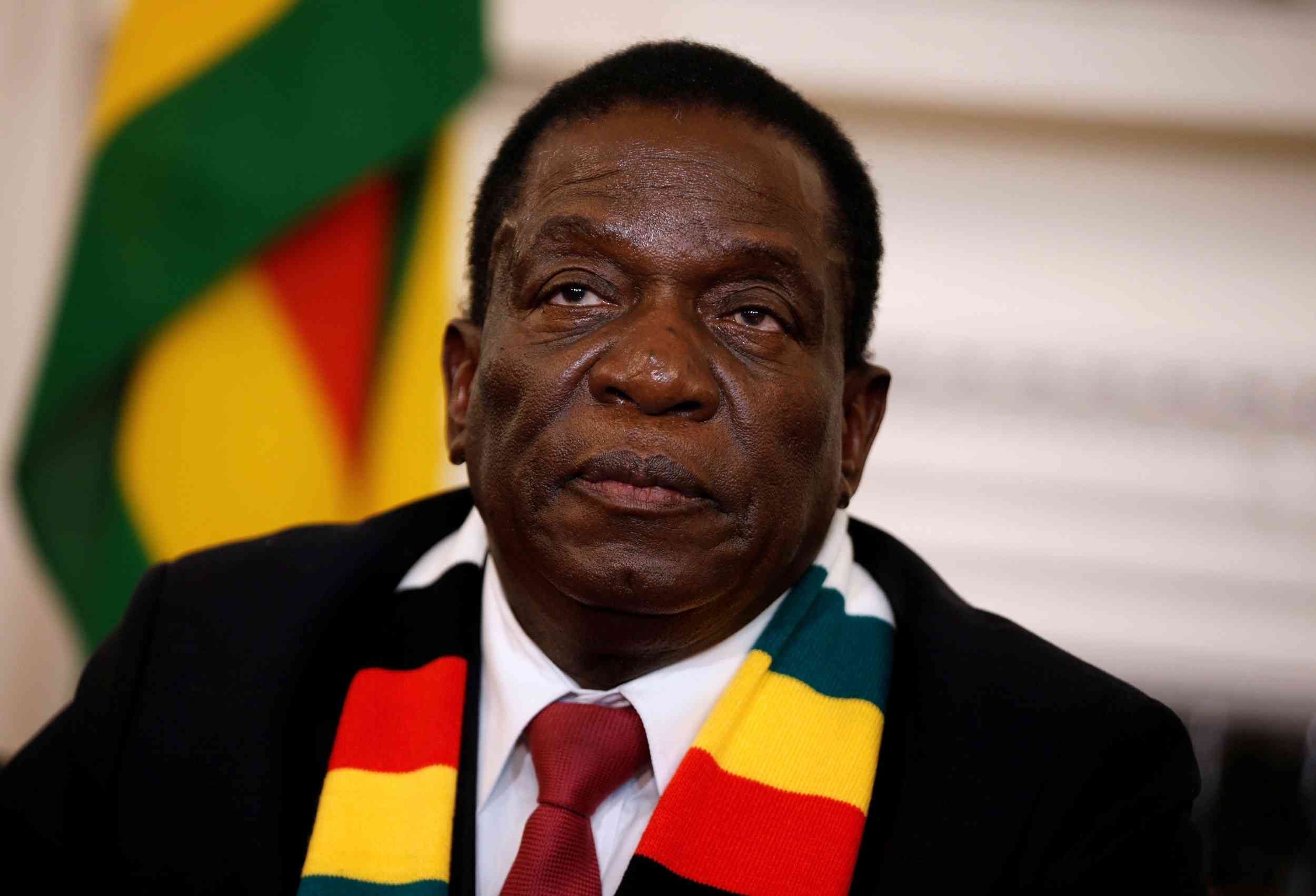 FOOTBALL supporters have implored President Emmerson Mnangagwa to intervene in the impasse between Sports and Recreation Commission (SRC) and suspended Zifa board members which led to Zimbabwe's suspension by Fifa.
The country was suspended by Fifa last year over government interference in football matters after the SRC dismissed Zifa board members including its president, Felton Kamambo.
An emergency general meeting (EGM) organised by other Zifa members also resolved to dismiss Kamambo and crew.
The EGM was, however, ruled to be illegal by Fifa which has since refused to endorse its outcomes.
Consequently, Zimbabwe was stripped of all its Fifa membership rights and the privileges that come with it, including participation in international games.
Developmental grants from Fifa, which sustained local football, were also stopped.
Fifa wants the SRC to reinstate Kamambo and his board as the main condition for readmission into the international football family.
But the SRC led by Gerald Mlotshwa is adamant that Kamambo, whose executive was jettisoned in 2021 on accusations of corruption, mismanagement of public funds and alleged failure to deal with cases of sexual harassment of female referees, will not return to Zifa.
The SRC, instead, appointed a restructuring committee — against Fifa's advice — which has since produced a report giving recommendations on how to reform the domestic game.
But the Zimbabwe National Soccer Supporters' Association (ZNSSA) is increasing getting frustrated and disillusioned by the SRC's "reform efforts" and the chaos that has visited domestic football. Thus, they have asked the country's leader to step in.
"We urge and plead with our listening President ED Mnangagwa to chip in, reign in Mlotshwa and Kamambo and knock sense in their heads," said ZNSSA secretary-general Joseph Mutawu in a Press statement.
ZNSSA is a group which represents the interests of supporters of local football.
"We had hoped that our leaders in the football cockpit were doing the right thing but alas, that hope has faded into thin dry air. As football supporters, we have been left to pick up the pieces and wonder what could have been done wrong to our number one sport of the nation of Zimbabwe,"
"As Zimbabwean supporters we are not going to tire until our football returns to normalcy. We are going to demonstrate at your respective offices, if need be until you do the right thing. As educated as you are, Mlotshwa being the lawyer that you are, and Kamambo being a senior manager at Grain Marketing Board, please find common ground and make a national interest decision. Zimbabwe football has cried for a long time."
ZNSSA is joining a growing chorus of football stakeholders including players, coaches, administrators and parliamentarians who have been clamouring for Mlotswa to reinstate Kamambo so that the country can return to international football.
"All these calls from the football loving community and the oversight from Parliament fell on deaf ears of Gerald Mlotshwa-led SRC," ZNSSA said in its statement.
"Mlotshwa has responded by saying that Zimbabwe was not in a hurry to get Fifa suspension lifted. Like seriously Mlotshwa? This was a rude and unthoughtful statement. How dare you Mlotshwa? As supporters we have now realised that the road which was taken by SRC is leading us to nowhere. The only expected destination in this case is leading Zimbabwe football into oblivion, destruction, extinction and misery. That cannot happen under our watch as supporters and we demand that SRC end this madness."
Mlotshwa, in a recent interview said "its regrettable" that some people want him to ignore the Zifa congress resolutions and violate the Zifa constitution and SRC Act, by reinstating Kamambo.
"It is a fact that Felton Kamambo is no longer the Zifa president, having been recalled by his own congress. It follows, logically, that the SRC is not able to reinstate him to that position. Any such attempt would, ironically, be blatantly unlawful in terms of ZIFA's current constitution, as well as the SRC Act," Mlotshwa said.
Related Topics