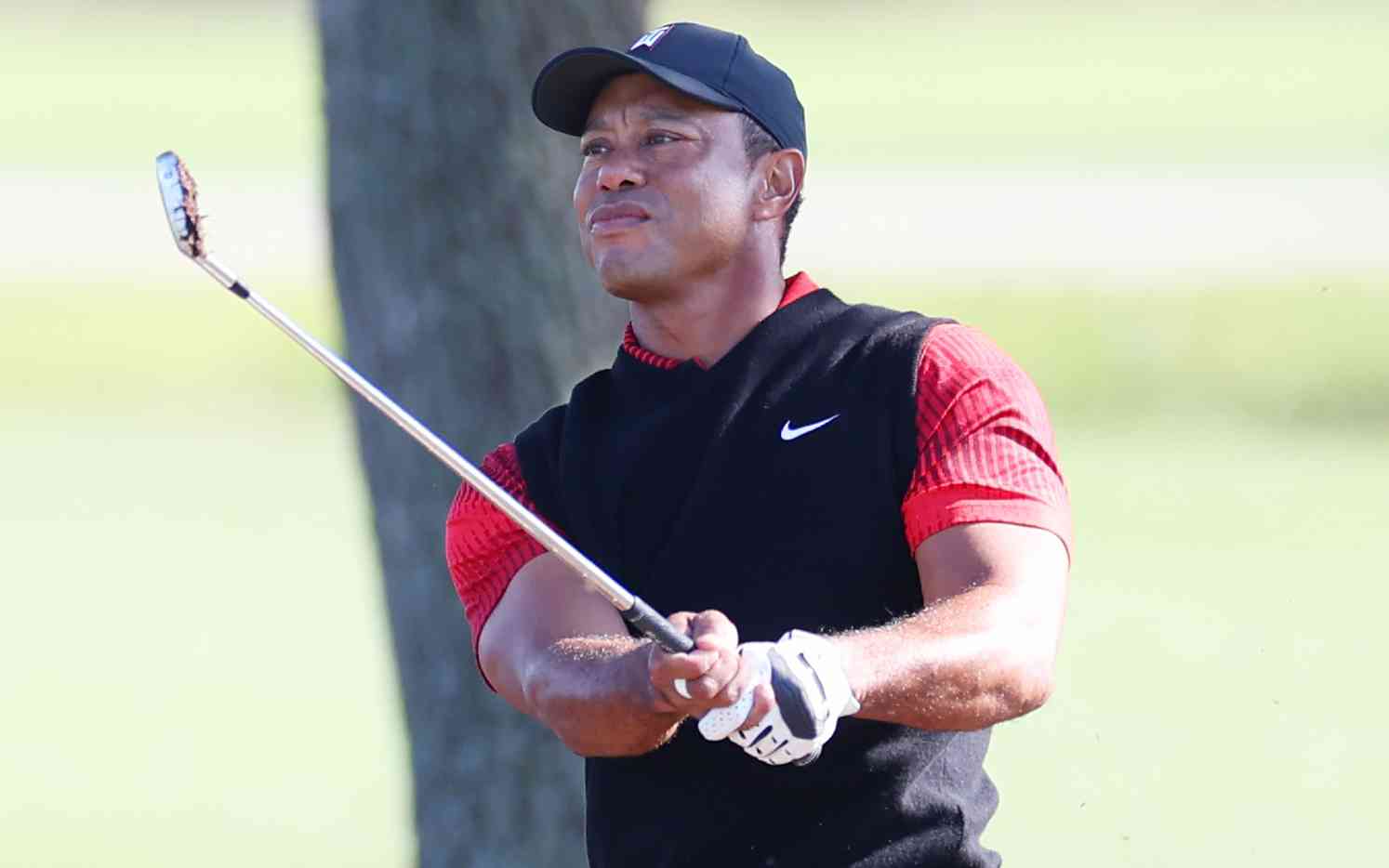 A domestic dispute between Tiger Woods and his former girlfriend has spilled into court in Florida after he broke up with her in October and allegedly had her locked out of the seaside mansion they shared on the Treasure Coast, according to court records obtained by USA TODAY Sports.
The former girlfriend, Erica Herman, responded by filing a lawsuit, not against the golf legend but against a homestead trust he controls in Hobe Sound, Florida. Now she is claiming damages of more than $30 million and said the trust and its agents misappropriated $40,000 cash that belonged to her, making "scurrilous and defamatory allegations how she obtained the money."
Her lawsuit stated she had an "oral tenancy agreement" to remain at the home for five more years after being in effect for six years before the breakup.
"The duties that were performed by, and expected of, Plaintiff were extensive and of an extraordinary nature in light of the overall circumstances and environment in which she lived," her lawsuit stated.
In a separate complaint this week, she also sued Woods and asked the court to release her from her non-disclosure agreement with Woods from 2017. She argued it is not enforceable under the federal Speak Out Act, which prohibits the judicial enforceability of such agreements in disputes involving sexual assault or harassment.
Both suits are intertwined as attorneys for Woods' trust try to enforce the NDA and push the dispute out of public court and into private arbitration.
The first lawsuit was filed against the trust in October but was not previously reported until Wednesday
Lawsuit against the trust
"Plaintiff has continually demanded to be allowed back into her home, but Defendant's agents have refused," said Herman's lawsuit against the trust.
The suit against the trust said she was forced out by the "trickery" of agents of the trust, who convinced her to pack a suitcase for a short vacation. When she arrived at the airport, they told her she had been locked out of her residence, in violation of the oral tenancy agreement and in violation of Florida law, the suit states.
The trust has responded to that lawsuit by asking the court to compel confidential arbitration for the dispute. It said the NDA between Woods and Herman requires arbitration for such disputes and that she sued the trust instead of Woods to avoid this requirement and "gain leverage by litigating her disputes with Mr. Woods in a public forum."
According to court records filed by the trust, Woods established the trust in 2017. Its only potential beneficiaries are Woods and his children. Its only asset is its ownership interest in this residence.
"Ms. Herman was invited to live in the Residence while she was in a relationship with her former boyfriend, Eldrick (Tiger) Woods, who continues to live in the Residence with his two children," said a document filed in court by the trust. "After Mr. Woods recently terminated the relationship, Ms. Herman was advised that she was no longer welcome in the Residence."
But Herman has fought back, citing a federal law that invalidates arbitration agreements that prevent a party from filing a lawsuit in court involving sexual assault and harassment. This law is called Ending Forced Arbitration of Sexual Assault And Sexual Harassment Act of 2021.
The NDA
Herman, who also worked as the manager of Woods' restaurant in Jupiter, Florida, has not made specific allegations of assault or harassment against him. She instead is asking a court to declare her NDA at least partly unenforceable, thereby permitting her to say more.
"This uncertainty is acute and important," said her court filing this week against Woods. "Because of the aggressive use of the Woods NDA against her by the Defendant and the trust under his control, the Plaintiff is unsure whether she may disclose, among other things, facts giving rise to various legal claims she believes she has. She is also currently unsure what other information about her own life she may discuss or with whom. There is therefore an active dispute between the Plaintiff and the Defendant for which the Plaintiff needs a clarifying declaration from the court."
Herman's lawsuit against the trust stated that "all expenses that related to Plaintiffs residency, or that resulted therefrom, were to be fully paid by the Defendant or its privies." It also states damages will be determined at trial "but is likely to be measured in excess of $30,000,000, given the substantial monthly rental value of the Residence."
Attorneys for the two sides didn't immediately return messages seeking comment.
The dispute joins a list of troubles for Woods over the years away from the golf course. He recovered from a car crash near Los Angeles in 2021, the latest in a string of driving-related issues. He also divorced his wife Elin Nordegren in 2010 after becoming embroiled in a sex scandal.
Related Topics