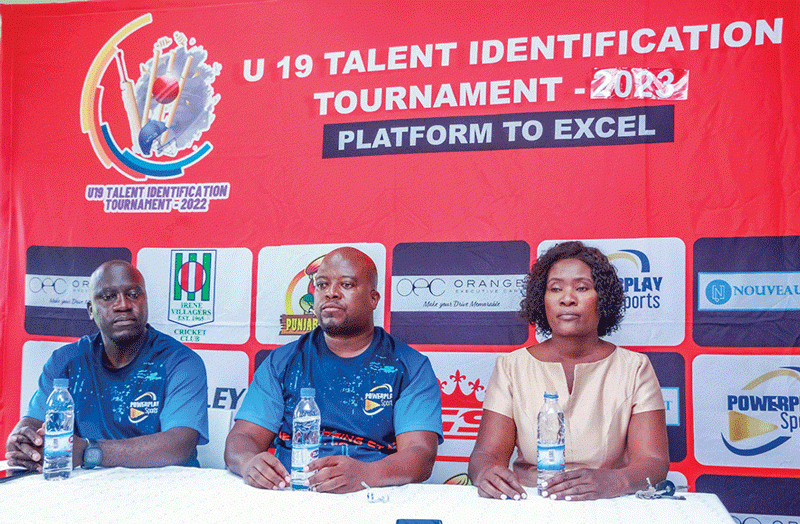 ZIMBABWE'S budding cricket stars will have an opportunity to impress national selectors when they take part in the inaugural Powerplay Sports U19 Talent Identification Tournament which will be played at Peterhouse School in Marondera from March 31 to April 4.
The high-profile tournament, which is expected to attract some of the country's leading junior cricketers is the brainchild of South Africa-based former Zimbabwe national team coach Steve Mangongo through his Powerplay Sports Academy.
Zimbabwe Under-19 select side, which is preparing for next year's World Cup headlines the field which also includes Powerplay Sports Academy made up of talented players from South Africa.
Other participating teams include Harare Select U19, Wise Owl School Select and Shasha Stars, a select team made up of players from underprivileged backgrounds in Kwekwe, Kadoma, Bindura, Chitungwiza, Harare and Mutare.
Mangongo, who played a key role in the development of some of the country's finest players, said his academy would also be scouting for talent during the tournament with excelling players being incorporated into their squad which will tour the Chennai Super Kings Academy later this year.
"The final leg of Powerplay Sports every year we take players that we would have identified from various tournaments we would have taken part on, we take a 20-man squad for a three-week tour at the Chennai Super Kings Academy India," Mangongo said yesterday.
"We know India is the Mecca of cricket and of you want to judge your progress and your ability, there's no better benchmark. Our selectors from Powerplay Sports Academy will be looking at talent here in Zimbabwe and whoever excels will be invited to be part of that tour to the Chennai Super Kings. It is the pinnacle for every youth cricketer if you want to assess yourself," he said.
The respected cricket coach added that he was hopeful that the upcoming cricket tournament would further compliment the efforts being done by Zimbabwe Cricket to develop the game of cricket in the country.
Follow Daniel on Twitter @danielnhakaniso
Related Topics