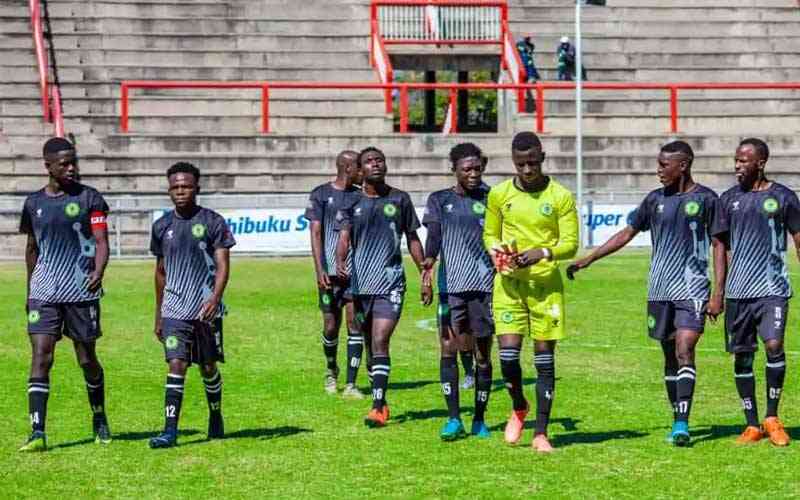 HIGHLANDERS are closely monitoring the situation at Bulawayo Chiefs and are ready to snatch exciting midfielder Arthur "Diego" Musiyiwa and captain Malvin Mkolo for the 2023 Castle Lager Premier Soccer League season.
A mass exodus of players is looming at the financially troubled Chiefs who have failed to pay players' salaries for months.
An impeccable source yesterday said Musiyiwa and Mkolo were on the Bulawayo giants' radar.
"Highlanders are closely monitoring the situation at Bulawayo Chiefs and are eyeing the signatures of Mkolo and Diego for the upcoming season. There is a third player from the same club that they are close to sealing a deal with and he has been a key member of the Chiefs' squad," the source said.
Highlanders spokesperson Nozibelo Maphosa professed ignorance over the move for the players but only confirmed that coach Baltemar Brito and his assistant Antonio Torres would be back in the country in a few days for pre-season training.
"I am not aware of the issues concerning the players as I am not in the office yet. I can tell you that the coaches will be here on either on January 6 or 7," Maphosa said.
Other players that have been linked to other clubs at Bulawayo Chiefs are defender Elvis Moyo, said to be on his way to Dynamos while Perfect Chikwende is reported to be bouncing back to FC Platinum.
Ghanaian Dela Arkoli flew back home on Saturday while his fellow countryman Wilson Mensah is said to be on his way to Botswana, where his handlers have found him a new club.
Highlanders' latest signing is Calvin Chigonero, a brilliant winger, who was grabbed on a season's loan from Zifa Southern Division One side Talen Vision.
The Kung-Fu Panda as Chigonero is popularly known, scored 17 goals for Talen Vision in last year's Division One League.
Gillian Nyathi was promoted from Highlanders' developmental side Bosso 90 while the club could be recalling striker Daniel Msenda, who was on loan to Botswana side Jwaneng Galaxy.
Last year, Highlanders promoted a couple of youngsters from Bosso 90 that included 16-year-old Prince Ndlovu.
Brito has promised Highlanders' fans the elusive league title this year, a feat Bosso have failed to achieve in almost a decade under several coaches, with Methembe Ndlovu last winning it in 2006.
Related Topics