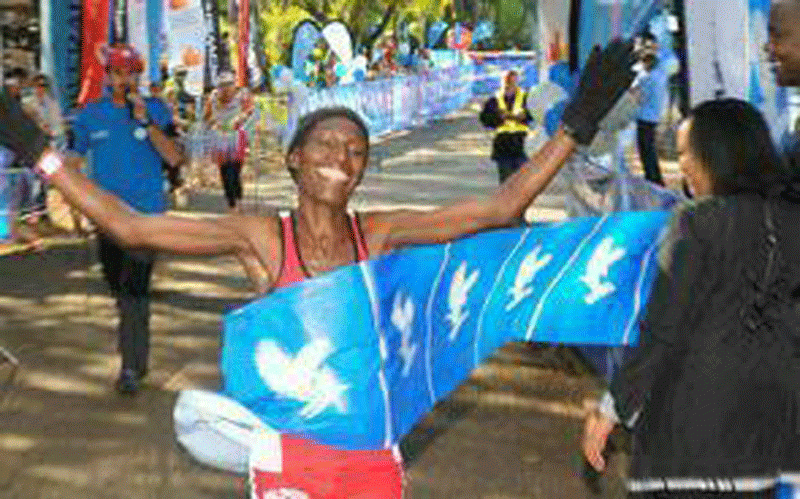 The third edition for the Chipayi 5km race returns in action tomorrow at Machipisa Shopping Centre, Highfield in Harare with hundreds of athletes in the country expected to take part at this event.
Six categories are up for competition- Women Open, Junior Open, Under-14 Mistress, Wheelchair and Grand Mistress and by this morning, more than 350 athletes had registered for the competition.
Lindiwe Chipayi who is organizing the event in conjunction with the Harare Athletics Board (HAB) said the event will play a huge role in inspiring women who have passion in sport.
"We are done with all preparations and we are just waiting for the day. We have 350 registered athletes so far and we expect that by tomorrow more people would have come on board," said Chipayi.
"The majority of the athletes are based in Harare but this time around we have also some coming from Chivhu, Bindura and Beatrice. Our main target this year is to attract as many athletes as possible so that they can come and expose their skills and have time socialising and networking with others."
Though the initial plan was to go a step further and have a 10km race, Chipayi said lack of resources was a setback and they were forced them to go back to their usual race.
"We wanted to have a 10km race this time around but we failed to gather enough resources and ended up sticking to the usual 5km race. But next year, we hope that we will be able to source funding and fulfil our 10km race and also have at least 650 athletes from across the country."
Follow Magreth on Twitter @MagrethRuzvidzo
Related Topics