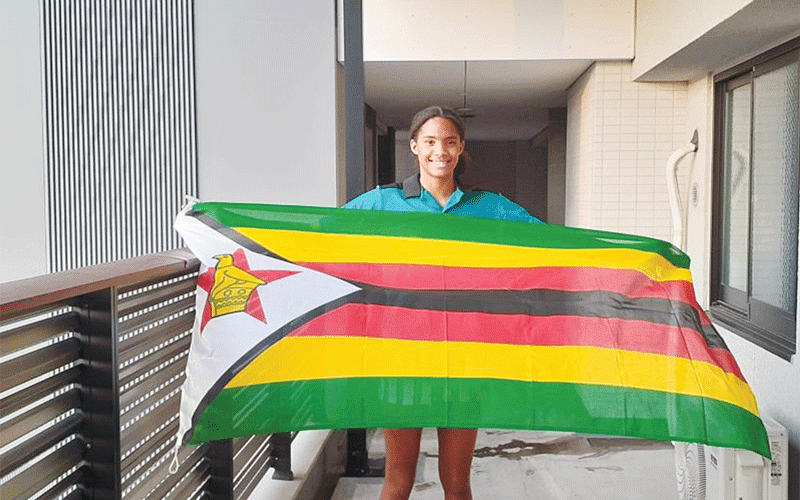 With just a few days before the 16th FINA World Swimming Championships (25m), Zimbabwe team coach Masi Takaedza has noted good progress by the athletes as they wind up their preparations.
The championships will be staged in Melbourne, Australia, from December 13-18 and will see more than 1 000 athletes from over 180 countries taking part.
At the event, heats will be conducted in the morning sessions and the semis and finals in the evenings.
Zimbabwe will field four athletes — Liam Davis, Liam O'Hara, Donata Katai and Nomvula Mjimba — who will have the opportunity to rub shoulders with top swimmers.
Katai is set to compete in the 50m and 100m backstroke race, Mjimba in 50m and 100m freestyle, Davis (200m backstroke) and O'Hara will be up for the 100m breaststroke and 200m individual medley.
In June, Katai, Mjimba and Davis competed at the 19th FINA World Championships in Hungary, where they managed to post personal best times in their respective events, something which the coach believes they will be able to achieve again this time at the upcoming tour.
"All swimmers have been training hard and raring to go for the championships. We have received good reports about how they are training and we keep on pushing till the final day," Takaedza said.
"As I have been working with these athletes based in different countries, it has been about communicating with athletes and their coaches and checking on progress made. I have been getting updates on the progress the swimmers are making."
Katai is currently at the African Union Sports Council (AUSC) Region 5 Games in Lilongwe, Malawi, where she has won medals and Takaedza is pleased with how she is performing and shaping up for the global meet.
"Donata's performance is a good indicator of where her preparations are. She swam well, looked fresh and ready for the world championships. We hope she will finally break the 1.02 minutes personal best time this time around," he said.
"We are expecting good personal times and hopefully to have some in the top 20."
The team is set to leave the country tomorrow morning.
Related Topics