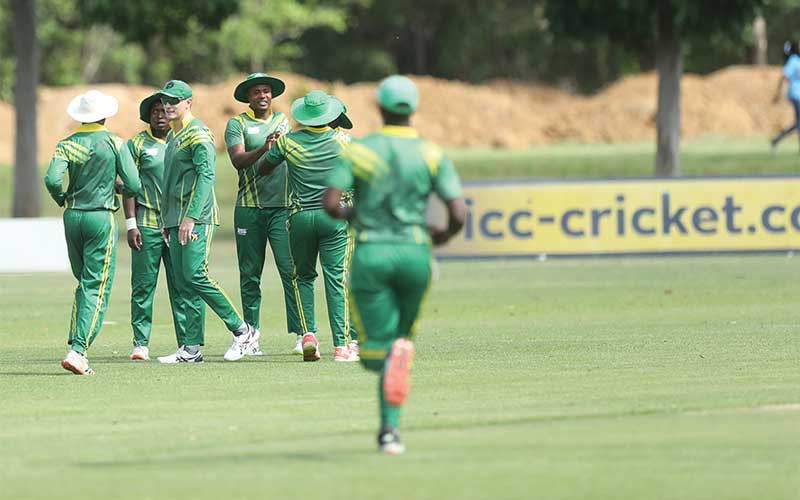 AFTER clinching the season opening Pro-50 Championship earlier this month, Mountaineers will be keen to carry their form to the longer version of the game when they begin their campaign in Zimbabwe's premier first-class cricket competition, the Logan Cup on Thursday.
Mountaineers will begin their campaign with a clash against Rhinos at Harare Sports Club on Thursday in a potential thriller.
The last time the two teams met was in the Pro50 Championship final early this month when Mountaineers retained their title after defeating their opponents by one run in a thrilling final that went down to the last delivery at Kwekwe Sports Club.
In another match lined up for Thursday, Alliance Health Eagles will begin their campaign with a clash against Southern Rocks at Old Hararians Sports Club.
Defending champions Tuskers will have to wait longer before starting off their title defence, as they are set to only join in proceedings during the second round of fixtures that are scheduled between November 29 and December 2 where they will face Rocks at Old Hararians Sports Club.
In the same weekend, Rhinos will host Eagles at Kwekwe Sports Club.
The action will them move to Bulawayo and Mutare for the third round of fixtures with Tuskers set to host Rhinos at Queens Sports Club, while Mountaineers will be banking on home advanatge when they tackle Eagles at Mutare Sports Club from December 8 to December 11.
The last round of fixtures before the festive holidays, which have been slated for December 15-18 will see Southern Rocks hosting Mountaineers at Masvingo Sports Club, while Eagles will take on rivals Tuskers at Bulawayo Athletic Club.
The final rounds of fixtures are scheduled for February 15-18, 2023.
Following the conclusion of the first-class season in February, players will feature for Southerns and Northerns provincial sides in three four-day matches.
Follow Daniel on Twitter @danielnhakaniso
Related Topics