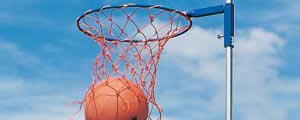 ELEVEN schools will converge at Plumtree High School this morning for the Stella Tea under 17 Netball schools national finals.
REPORT BY SPORTS CORRESPONDENT
Pamushana High School of Masvingo are the defending champions and will battle to retain the title against 10 provincial winners.
The tournament was launched at the host school last month with sponsors of the annual tournament, Tanganda Tea Company, revealing that they have upped the stakes for this year's tournament from $55 000 to $58 000.
There will be prizes for the Player of the Tournament, best defender, best midfielder and best shooter. The sponsor will also provide all the participating teams with uniforms, fuel, food and a trip to the company's Eastern Highlands estate.
National Association of Schools Heads president Johnson Madhuku said he is grateful for the sponsorship.
"On behalf of all my colleagues, secondary school students and indeed on behalf of the Ministry of Education, Sport and Culture, let me most sincerely thank our valued sponsor Tanganda Tea for this lucrative sponsorship of the girl child. We are also thankful and excited about all this good work done for the girl child previously marginalised in so many ways," Madhuku said.
"I urge our students to take sport seriously and grab such opportunities provided by Tanganda Tea so as to earn a living out of netball like what happens in all other sporting disciplines. I also urge all other companies to emulate Tanganda and join hands with it and build Zimbabwe through sponsorship in education and sports."
Participating schools: Pamushana (defending champions), Mwenezi (Masvingo), Nemakonde (Mash West), St Magret (Mash East), Sungai (Midlands), Mawabeni (Mat South), Hwange (Mat North), Highfields (Harare), Tsingwe (Manicaland), Sikhulile (Bulawayo), Chifamba (Mash Central)