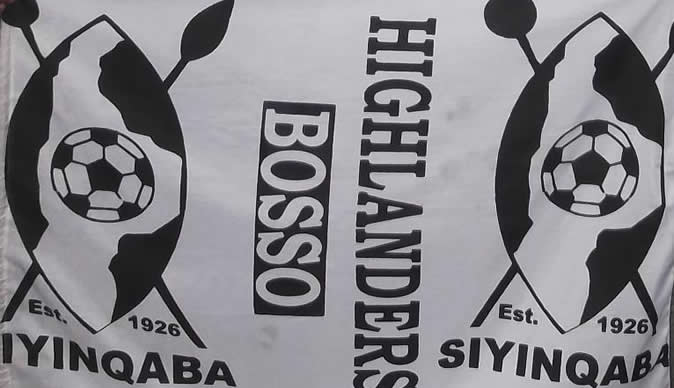 BY FORTUNE MBELE
CHICKEN INN . . . . . . . . .  0
HIGHLANDERS . . . . . . . . 0
Highlanders put up a brilliant performance to force a draw against Chicken Inn in a lukewarm Group 2 Chibuku Super Cup tie at Barbourfields Stadium yesterday.
It was a game of wasted chances from either side who both moved to four points after the stalemate with the GameCocks leading the pack in that group on a superior goal difference.
Without central defender Peter Muduhwa, who has not recieved his international clearance, the Bulawayo giants suffered another blow as Andrew Mbeba missed the last day of training with a knock.
Mbongeni Ndlovu, partnered Andrew Tandi in central defence but lost his partner as early as the 16th minute when he was pulled out injured and was replaced by Charlton Siamalonga.
Siamalonga went to right back and Chrispen Ncube, who started in that position, then went to the centre with Pritchard Mpelele playing an unusual left back.
With a shuffled defence, Highlanders did well to contain Chicken Inn.
The Bulawayo giants coach Mandla "Lulu" Mpofu praised the defenders for keeping a clean sheet.
"We had a makeshift defence coming into this game and you get an injury and you have to make another change but the boys were intact and compact. I am very proud of them," he said.
Chicken Inn dominated the first half, but did not test Highlanders goalkeeper Ariel Sibanda.
Highlanders, depending on counter-raids were first on the offensive with Devine Mhindirira's shot blocked by Moses Jackson in the seventh minute.
Two minutes later it was Adrian Silla, who packed a shot from outside the box but his effort went wide.
Chicken Inn could have scored in the 11th minute but an unmarked Brett Amidu wasted the opportunity with Sibanda to beat.
In the 33rd minute there was a close shave for Chicken Inn as Highlanders substitute Siamalonga packed a shot from outside the box which was punched away for a corner by goalkeeper Donovan Bernard.
 Follow Fortune on Twitter @FortuneMbele