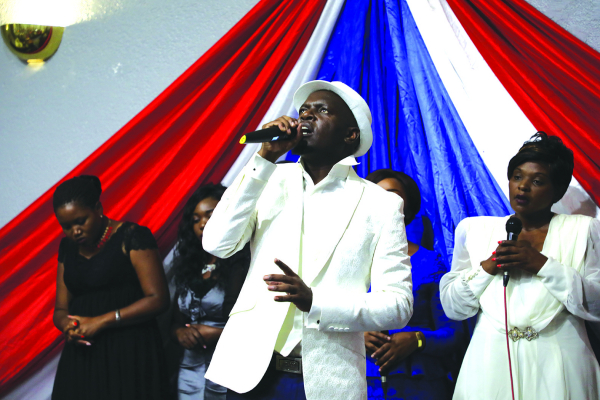 GOSPEL musician Togarepi Chivaviro's new eight-track album, Matishamisa Jireh, is a thanksgiving project in which he bares his soul expressing gratitude, following unprecedented successful feats in his music career.
BY KENNEDY NYAVAYA
Chivaviro told fans who attended the launch of his 15th album — which he described as a major milestone — that the successful completion of the project was an answered prayer.
"As a 15th album, for us it signifies a milestone and I think it is one of the reasons why we should thank God for getting us here," he said.
The trailblazing musician described his last three albums — Ebenezer, Maranatha and Matishamisa — as a kind of trilogy with inter-related themes.
"When we did Ebenezer, it was a reflective album. Maranatha was a prayer and when we get to Matishamisa, we are speaking of the happiness we have over the results of what we prayed for," he said.
In the track Mwari Havanyadzise, the musician said he detailed his rough childhood, where he would often be admitted in the hospital and almost lost his life.
"I will try to (perform it at live shows). It is quite an emotional song for me. I can try when people request it, but it will be very difficult. I would rather just listen to it and let people listen to it too from the CD," Chivaviro, who went emotional soon after sampling it at the launch, said.
Chivaviro said his hope was that at least one song from the album will scale the dizzy heights reached by the track Ebenezer.
On what the future holds after seemingly reaching the summit through awards and subsequent spreading of the gospel message, Chivaviro said: "It is not easy because it takes a lot of time to put an album together. Sometimes it also takes a lot of energy as well and resources. If God gives us grace, we can go upwards, but for us this is a significant number (of albums) and we are thankful to God because of that."
Chivaviro is one of the most successful gospel singers in recent history, owing to his mega hit Ebenezer-Tirimunyasha, which propelled him to stardom a few years ago.