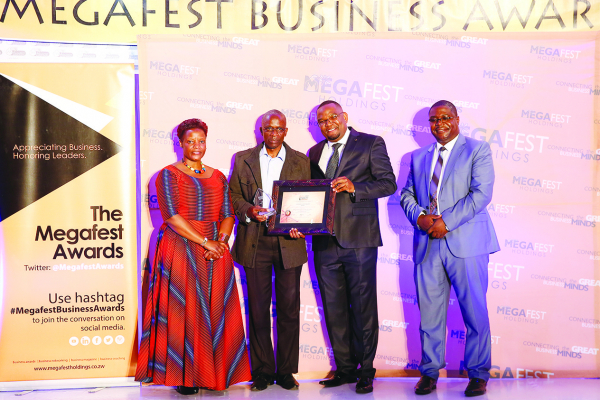 ALPHA Media Holdings (AMH) have been honoured as a leader in the print industry with NewsDay Editor, Wisdom Mdzungairi emerging leader in the media and publicity sector at the 2018 Megafest Leadership Awards.
By Staff Reporter
The awards ceremony on Thursday night followed a selection process in which nominations were drawn from various organisations across the country and subjected to a rigorous adjudication process, which accorded AMH and Mdzungairi special recognition for "astute and clarity of details".
AMH the publishers of NewsDay, NewsDay Weekender, The Standard and Zimbabwe Independent, has consistently dominated local awards, in which various organisations have recognised its employees and the organisation for sterling and credible content across all the three publications.
The Megafest Leadership Awards, which are in their 10th anniversary, presented themselves as an additional gong in AMH's decorated cabinets, recognising it as having made strides in projecting a positive picture, as well telling the true story of the Zimbabwean industry through their works.
Megafest's honorary awards are given at the discretion of the board of governors and are not necessarily awarded every year.