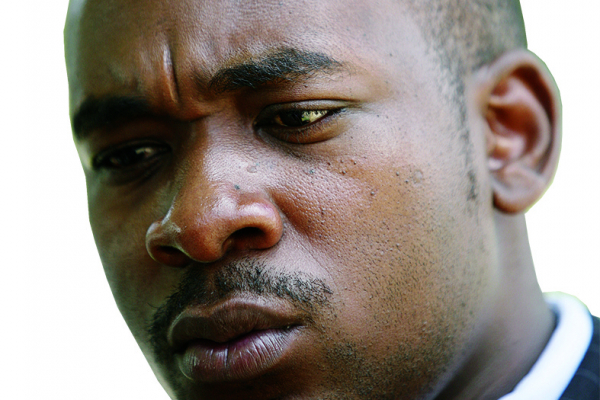 OPPOSITION MDC Alliance leader Nelson Chamisa (pictured) yesterday rejected the "sham" ballot papers produced for the July 30 elections and immediately dispatched his emissaries on a regional diplomatic offensive to pile pressure on the Zimbabwe Electoral Commission (Zec) to produce a new set of ballot papers in the presence of all key stakeholders.
BY BLESSED MHLANGA/RICHARD CHIDZA/OBEY MANAYITI
Addressing journalists and diplomats at the party headquarters, Chamisa declared that elections would not proceed before opposition demands had been addressed.
"It is clear that we have an election process stalemate arising out of the ballot paper scandal, the sham ballot and the voters' roll inadequacies and omissions," he said.
"This has culminated in an election crisis. For the avoidance of doubt, we do not and will not accept the current ballot paper that has been printed without our participation."
Chamisa said the MDC Alliance was now engaging in a diplomatic offensive over the issue.
"We will be dispatching special envoys in the mould of our alliance principals and senior MDC-T party members with messages to Sadc, [African Union] AU and the international community," he said.
"We are also briefing all the international observers and diplomats on the current electoral logjam. In fact, I have already briefed some of them."
Chamisa said the current logjam which allegedly favoured Zanu PF and President Emmerson Mnangagwa, in the political playing field, needed the intervention of external forces.
"We, therefore, call upon Sadc, the AU and the international community to intervene and save a collapsing process and abate an imminent legitimacy crisis," he said.
"We want to make it clear that we will not stand in the way of the people should they seek to exercise their constitutional rights to withdraw that authority from those who fail to exercise it in accordance with the law," the youthful presidential aspirant added
But, Zanu PF legal affairs secretary, Paul Mangwana said if Chamisa and the MDC Alliance had problems with the electoral system, they should approach the Electoral Court for recourse.
"They can't come and talk to another player. We are also players in this election and we are playing well," Mangwana said.
"We have no challenges and we are waiting to score on July 30. We don't run the elections, the elections are being run by Zec."
On allegations that Zanu PF was conniving with Zec to give the ruling party an unfair advantage over other parties, Mangwana challenged the opposition to prove the allegations.
"They should prove it, he who alleges should prove, but they should know that we are ready for them," he said.
Zec chairperson Justice Priscilla Chigumba early this week accused Chamisa of trying to tamper with the electoral management body's independence and usurping its administrative roles by demanding consensus on the ballot paper designs and printing.
Chigumba on Monday declared that she would not bow down to Chamisa's demands.
With the US having already issued a travel alert on Zimbabwe citing possible civil unrest ahead of elections to be held on July 30, Chamisa upped the ante, warning of civil unrest.
"It is for Mnangagwa's advantage to have a stable society. There will not be any stability and legitimacy if we do not have a free and fair election. We are in circumstances of instability already because there is no agreement on the process. We are saying it will continue if we hold a sham election," Chamisa said.
He, however, ruled out boycotting the polls or inciting violence, saying "We will never be tempted to go the route of violence. Those who have instruments of violence can go ahead and use them. We don't want violence."
Zec deputy chairperson Emmanuel Magade told NewsDay there was no turning back on their decision to print ballot papers at government institutions. Fidelity Printers will be printing ballot papers for legislative and presidential candidates while Printflow will print for local government candidates.
"Section 239 of the Constitution makes it clear that it is the prerogative of Zec to run elections, including registering voters, preparation of the voters' roll and printing of ballot papers," Magade said.
"This is our constitutional mandate. Secondly, a few weeks ago all the nine commissioners of Zec spent almost a day touring the facilities, Fidelity Printers and Printflow where the ballot papers are going to be printed."
The Zec deputy chair expressed confidence that the government printing institutions will be able to do a "sensible and solid job."
He said fears that Zec might connive with Zanu PF to rig elections were far-fetched and untrue.
"I refute it, that is completely untrue. Its trillion percent false," Magade said.
"The question of rigging is clearly out of question. Of course, our society is full of doubting Thomases, but people should judge us on what we do and speaking for myself I have absolutely no doubt that Zec will deliver a free, fair and verifiable election."