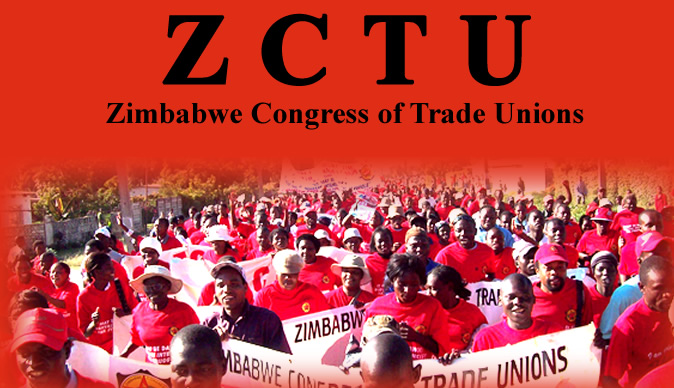 THE Zimbabwe Congresss of Trade Unions (ZCTU) has called on its members to take to the streets on Thursday in a nationwide protest against Finance minister Mthuli Ncube's 2% tax, after rubbishing a review proclaimed on Friday as "meaningless".
BY BRENNA MATENDERE
Ncube triggered widespread outrage after imposing a 2% tax on electronic money transfers in a bid to raise money for the cash-strapped government.
Giving in to the criticism, Ncube reviewed the tax on Friday, exempting transactions below $10 and capping the tax at $10 000.
Among other demands, the labour body wants President Emmerson Mnangagwa's administration to halt the escalating price hikes, saying the sharp increase in the prices of goods was pushing the hard-press citizens against a rock.
ZCTU president Peter Mutasa said the labour federation had elected to go ahead with its protest billed for Thursday despite the tax review announced on Friday.
"Nothing has changed, but nothing turns on the purported changes and clarifications," Mutasa said.
"In fact, the changes simply show that the [Finance] minister [Mthuli Ncube] was attempting to placate the rich and ignore the poor.
"He still wants to charge the additional taxes on school fees transfers in addition to Pay as You Earn tax and the gazetted minimum of $10 is a big joke considering the current price increases."
In a statement to its members across the country released yesterday, ZCTU called upon workers, residents and citizens to join the demonstrations in all regional capitals — Harare, Chinhoyi, Gweru, Bulawayo, Masvingo and Mutare.
"Say no to another ESAP. Say no to excessive taxation. Stop price hike madness. Prices must fall," read the statement.
ZCTU central region chairperson Kudakwashe Munengiwa yesterday said: "We are going to have a progressive day in which all workers must come and help ZCTU convey the message that the suffering of people of Zimbabwe must stop forthwith.
We need the government to get the message clearly from the people."
Munengiwa said they were also demonstrating in solidarity with vendors who were being harassed by councils and Zimbabwe Republic Police.
In the 1990s, ZCTU protests led by the now late Morgan Tsvangirai forced government to bow down to workers' demands.