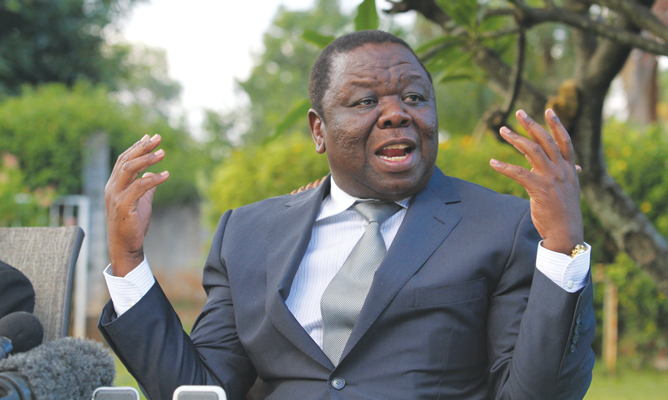 MDC-T leader Morgan Tsvangirai has ignored threats by President Robert Mugabe's government to brutally clamp down any demonstrations against the cash crisis by calling on citizens to join him in expressing displeasure.
BY RICHARD CHIDZA/OBEY MANAYITI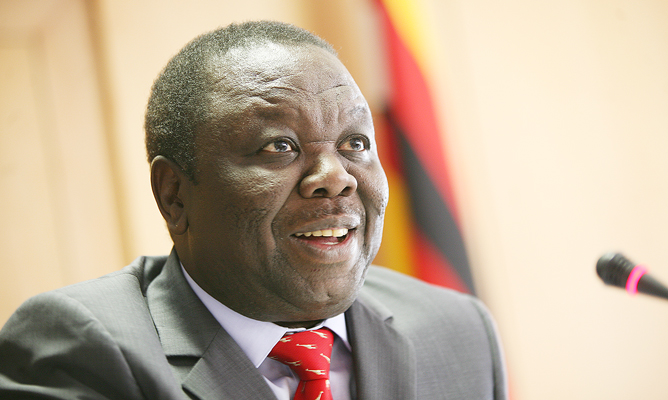 In a video recording released yesterday, Tsvangirai said he was consulting partners in the opposition movement with a view to facing Mugabe head-on in a looming showdown over government's decision to "re-introduce the Zimbabwe dollar through the back door".
"We cannot walk that road again. We said they can rig the election, but not the economy. These bond notes are an attempt to rig the economy," he said.
"We are consulting with others in the broader democratic movement and urge Zimbabweans to join us in our national public expression in provinces against misgovernance and the huge crisis we face as a nation."
Tsvangirai accused the government of trying to bring back the Zimdollar.
"We have all walked that road before. Only eight years ago, we were all poor trillionaires after another ill-advised decision," he said.
"Considering that most of us are now in the informal sector, these bond notes cannot be used where we buy our wares and goods. All new currency has to be backed by economic production and this country at this stage is not ready for the return of the Zimdollar."
With Zimbabweans still recovering from the trauma of the debilitating economic crisis that nearly tipped the country over, Tsvangirai warned of a return to the chaos that rocked Zimbabwe particularly in 2008.
"We will return again to the empty shops and the chaos. It is clear that this government wants to abuse our hardworking civil servants by giving them this bond paper as salaries," he continued. "As a country and as a people, we must reject this for the sake of our country and for the stability and legacy that we must leave for future generations. All patriotic Zimbabweans must reject this, people lost their livelihoods and pensioners lost their life savings as the economy went into a tailspin."
The MDC-T also dismissed Home Affairs minister Ignatius Chombo's threat that government would crush its planned demonstration against the introduction of bond notes.
"Chombo was talking nonsense. Section 59 of the Constitution gives all Zimbabwean citizens the right to stage peaceful demonstrations," party spokesperson Obert Gutu said. "Of course, the MDC-T will simply ignore Chombo's puerile utterances and proceed with plans to stage peaceful demonstrations nationwide."
Gutu accused Chombo of double standards.
"Right now, a certain faction of the moribund Zanu PF political party is busy forcing youths to participate in a so-called million-man march purportedly to show support for their beleaguered leader, Robert Mugabe," he said. "But in the same breath, a Cabinet minister is threatening to stop the MDC-T demonstration. What logic is that? We don't fear Zanu PF. We are not cowards."
The National Constitutional Assembly (NCA), which has also threatened to go into the streets against the introduction of the bond notes, dismissed Chombo's threats.
"In his own shocking myopic thinking, Minister Ignatius Chombo believes that it's the duty of ZRP to 'ruthlessly deal with protesters'. As NCA, we take this threat as empty, baseless and an infringement on the rights and freedoms of citizens," party spokesperson Madock Chivasa said. "As NCA, we will go ahead and demonstrate against the introduction of bond notes. We are already at an advanced stage in finishing our plans for the planned demonstration."