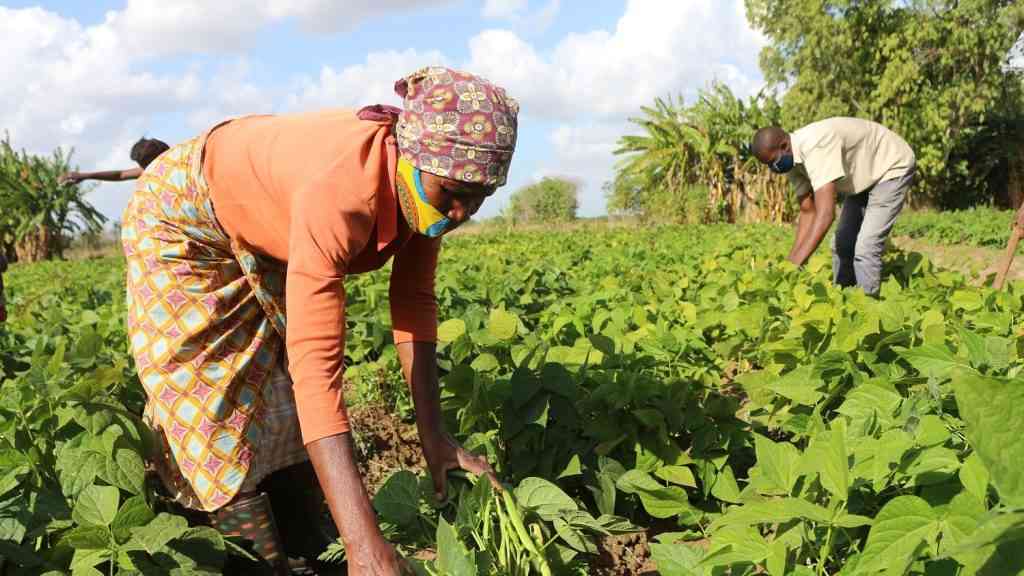 ZIMBABWE has continued to experience social and economic crises in the backdrop of climate change as well as poor economic development, leading to high levels of poverty.
More specifically, women and youth, who constitute 52% and 67% of the population, respectively, are disproportionately affected by high levels of unemployment and financial exclusion, among other militating conditions.
Additionally, limited credit history, lack of collateral and inadequate financial literacy are significant barriers faced by women and youth.
Within this background, having interventions that ensure women and youth have access to a diverse range of financial products and services for income-generating activities becomes critical.
The recently launched Creating Adaptive Unique Systems for Access to Finance for Women and Youth (CAUSEWAY project being implemented by the Zimbabwe Agricultural Development Trust (ZADT) with financial support from the Swedish embassy in Zimbabwe is such an initiative.
The project comes with designed agro-enterprise value chain clusters, corridors and financial inclusion systems approach.
Overall, the purpose of the project is to improve access to finance for youth and women in peri-urban and rural areas to undertake and implement projects that improve and increase their household incomes and food security.
Hence, the project complements the Zimbabwe National Development Strategy 1's goal to restore food self-sufficiency and restore the country's role as a regional breadbasket.
Impact will be achieved through strategic layering of various activities inclusive of training women and youth in financial literacy and business planning and mentoring, availing business incubation funding for youths and direct co-investment funding to women and youth-led agribusinesses.
ZADT has carried out the geographical mapping exercise for the project and implementation will be in six provinces in Zimbabwe.
These include Matabeleland South, Matabeleland North, Masvingo, Manicaland, Midlands and Mashonaland East.
The project targets inclusive and sustainable development of the following value chains: beef/dairy, non-timber forestry products, small livestock (goats, pigs, sheep etc), poultry (broilers, layers, and road runners), traditional grains, oil seeds (groundnuts, chia, sesame, sunflower etc) and horticulture value chains (fruits, vegetables, herbs and spices) etc.
The three-year project targets over 12 000 direct beneficiaries. Specific target groups include women, out-of-school youth and in-school youth in tertiary agricultural education institutions, in and out of school start-up and growth-oriented youths.
The project also enhances the capacity of commercial banks and microfinance institutions to provide financial services to youth and women-led start-ups and growth-oriented agri-businesses.
"As ZADT, we believe in the usually untapped potential of women and youth-led, growth-oriented agribusinesses. They have over the years demonstrated that they are economically viable and credible businesses especially with the support of private finance for the development of their business operations," said Pedzisai Nemadziba, the CAUSEWAY project manager.
ZADT chief executive officer Godfrey Chinoera explained how the CAUSEWAY project catalyses the transformation of the conventional internship approach, whereby students are attached to other businesses with technical support from experienced lecturers, ZADT experts and business.
These technical partners then provide support by way of inputs, technical advice and market linkages.
"The role of women and youth in eco-social development cannot be overemphasised. As ZADT we believe in youth-led start-ups and growth-oriented agribusinesses. Through technical support and business advisory support in the areas of entrepreneurship and financial literacy, as well as access to funding for these vulnerable groups, communities will become more resilient," added Chinoera.
ZADT was founded in 2010 to facilitate access to finance in the agricultural sector as an impact lender.
ZADT co-ordinates developmental programmes and enables access to finance to build sustainable and commercially viable value chains that benefit micro, small and medium enterprises and smallholder farmers.
Karen Whitney Maturure is communications officer for the Zimbabwe Agricultural Development Trust. She can be contacted on [email protected]. She writes here in her personal capacity.
Related Topics