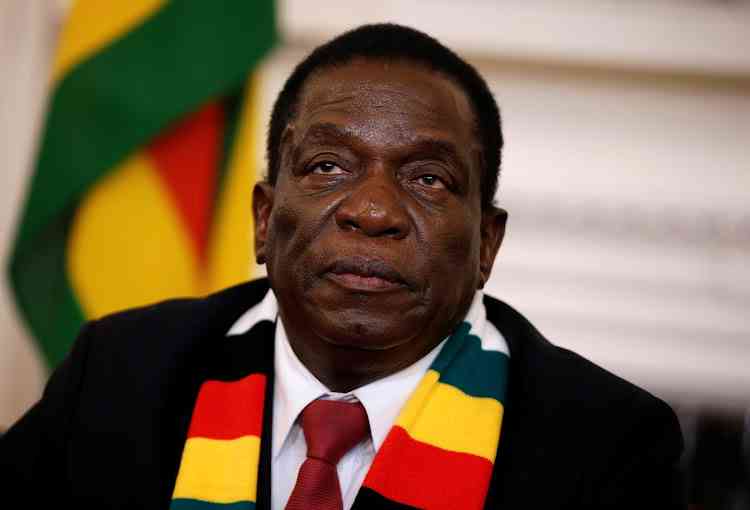 Good day, President Emmerson Mnangagwa. Your Excellency, Zimbabwe is dogged by reputational and socio-economic challenges. Consequently, the citizenry is despondent, crying out for commitment to uphold and defend fundamental human rights and freedoms.
As I see it, the moral imperative that is conspicuous by its absence is that of accountability and credibility. Yet, this era of uncertainty warrants conscientious leadership.
There is an exodus as the citizenry is decidedly on the quick march to the diaspora. Even children of war veterans are also trooping from the country. Their parents sacrificed all, with some paying with their lives to fight colonisation.
Meanwhile, the economic and political meltdown has been worsening. Now, the standard of living has fallen direly to impoverishment. With the local currency on a continuous downward fall, prices of basic goods and services have risen beyond the reach of the citizenry.
Your Excellency, public utilities are basically dysfunctional. Revelations by a Health and Child Care ministry top official that Zimbabwe has only one functional radiotherapy machine do not speak of a country that is on the mend, let alone open for business.
Your presidency has not been true to the democratic ideals. Duly, you have been at odds with convention, thereby exposing your want of leadership qualities.
It is impossible for investors to regard Zimbabwe as propitious. Following the chaotic harmonised elections and the subsequent appointment of a Cabinet that comprises your relatives, no honour is due to a government that is a byproduct of an election that failed to meet the credibility test. In Jesus' words, Parliament has now been rendered a den of robbers.
Your Excellency, your presidency rouses me. It oftentimes prods me to compare you with the qualities of a chief executive officer of a company which shareholders would settle for if Zimbabwe was a private business corporation whose shares trade on the stock market.
It is my reasoned understanding that the spirit of stewardship is an uppermost driving force for successful private enterprise chief executives. They shoulder the responsibility of being accountable to safeguard and grow shareholder equity with impeccable integrity, versatility and vitality.
They are judiciously ethical, driven by a results-based approach and standard operation procedures. Consequently, they set goals, timeframes, strategies, and delegate with utmost forethought. Above all, they build teams based on skills and competencies.
Your Excellency, from where I stand, the public administration being practised under your leadership is a departure from the ethos of orderly governance. It is comparable to what Vyacheslav Molotov described as unparalleled perfidy in the history of civilised nations.
It is detrimental to the principle of separation of powers that you gave a handsome amount to each High Court judge under the guise of housing loans.
Little wonder, the conscience of the High Court judges is on recess as an opposition politician languishes in prison without conviction.
As I see it, you do not seem to comprehend the extent to which the sham harmonised elections comprehensively damaged the socioeconomic prospects of the country. With all due consideration, Zimbabwe instantly became the running sore of the region and beyond.
It was imperative for you to take a deep breath before making Cabinet appointments. Granted, the run of the mill approach with which you undertook the exercise does not show that you are mindful of the consequences of an election outcome which observer missions from near and far afield said failed the credibility test.
It was weird that the ministerial appointments comprised your family members, friends and some recycled age-weird candidates who are apparently on their last leg, who are tired and ought to have retired. Truly, the Cabinet does not inspire confidence.
Your audacity to assign ministerial posts to your kith and kin smacks of despotism. Given that earlier on, you perched your wife in the politburo, contrary to your initial averment that she would be out of politics, you are apparently building a dynasty, not democracy.
These appointments, including that of a Vice-President who previously resigned under embarrassment do not augur well for the country. Truly, the creation of a ministry for war veterans was a staggering affront to sound reason and judgment.
Amid the unfolding leadership debacles that are causing untold anxiety to the citizenry, it is timely that you heed the presage by Morgan Richard Oliver. He warned, "You cannot create chaos in other people's lives and expect order and peace in your own life."
An ancient English military commander, Oliver Cromwell was forced to dissolve Parliament. He barked, "It is high time for me to put an end to your sitting in this place which you have dishonoured by your contempt of virtue and defiled by your practice of every vice; you are a fractious crew, and enemies to all good government!"
Your Excellency, methinks statesmanship warranted you to dialogue with the opposition to atone for the sham elections. As I see it, a prolonged standoff can rekindle a Cromwell-like reprisal.
Cyprian Muketiwa Ndawana is a public-speaking coach, motivational speaker, speechwriter and newspaper columnist.
Related Topics