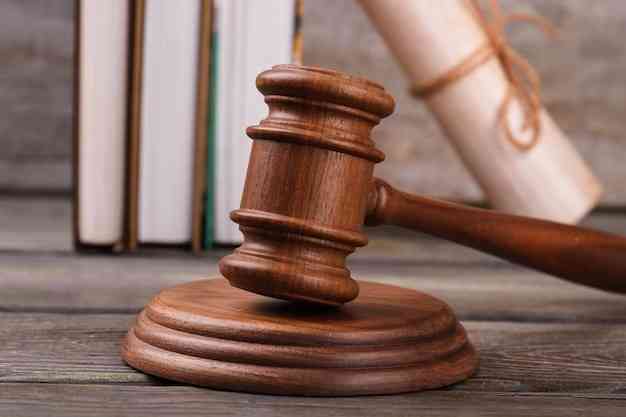 EMPLOYERS will no longer be able to dismiss contracts of their permanent staff on three months' notice. Parliament's National Assembly removed a clause that allowed employers to terminate permanent staff contracts with just three months' notice. Indeed, as consultants we saw this coming soon after the country's Supreme Court ruled in 2015 that companies could end staff contracts at any time without offering them compensation, provided they received at least three months' notice.
Believe me that ruling led to an increase in terminations of employment without disciplinary action, and this had also affected job security of permanent workers.
Background on 3 months' notice
On Friday July 17, 2015, the Supreme Court of Zimbabwe handed down the judgment of Don Nyamande and Kingstone Donga v Zuva Petroleum (Private) Limited Case No: SC 43/15 which immediately triggered reports of employee dismissals by a large number of companies which created all-round controversy. Some wholesale dismissals arose because of a misreading of the judgment. Members of public misread the judgment and did not understand the principles raised before the Supreme Court. In that month, quite a number of companies dismissed employees under the impression that the employer had a right to terminate an employee's contract on notice in all circumstances as explained in section 12(4)(a) of the Labour Act [Chapter 28:01] provided that notice of termination of a contract of employment to be given by either party shall be three months' notice in a contract without a limit of time or a contract for a period of two years or more.
Implications on employees
The conditions under which an employee works as well as the security of his employment has great bearing on his output. That ruling set a precedent for the lawful termination of employment across the country. Several firms went on a rampage and dismissed thousands of employees on the strength of this judgment. In terms of the law, the judgment simply meant that either party had a right to notify the other party that it was going to terminate a contract without a limit of time to the other party, but this always greatly disadvantaged employees. From then, employees' fundamental rights for the were working in fear that their contracts may be terminated on notice even when it's unnecessary.
Resuscitating Zim's labour law
Some commentators can safely say that the three months' notice placed the labour law on the death bed. When that happened, labour law died because to employers there was no point of having a disciplinary hearing when you can simply give three months' notice. What has been done in other words is giving a new lease of life to the labour law in Zimbabwe where the removal of no-fault termination through the three months' notice period was made, hence protecting the workers against any employment termination, except when it's mutual termination or via retrenchment.
Labour Amendment Bill discussions
Members of Parliament removed a clause that allowed employers to terminate permanent staff contracts with just three months' notice. During debate on the Labour Amendment Bill, Justice, Legal and Parliamentary Affairs minister Ziyambi Ziyambi agreed to remove the requirement for notice. Harare East legislator Tendai Biti's submissions indicated the need to remove no-fault termination and go back to fault termination to protect workers. His line of argument is very true and can be supported because a lot of employees became victims of that clause. What it means is that employees no longer live in fear of their services being unceremoniously terminated even if they did nothing.
Legal termination of contract
The new amendment indicates that employers shall no longer terminate a contract of employment on three months' notice. Please note that they did not say employees must not be dismissed if what they have done warrants dismissal.
This is basically termination of employment contract for misconduct. Section 6 of the model code, which is the National Employment Code of Conduct SI 15 of 2006 provides a guide for misconduct which may warrant dismissal. For a dismissal to be lawful, it has to be in terms of the applicable code of conduct. Where there is a registered employment code of conduct, the employer cannot charge employees in terms of the national code.
In addition, for it to be fair dismissal, the employer must conduct a disciplinary hearing in terms of the applicable code of conduct and the hearing must be fair, respecting both the procedural and substantive rights of the employee concerned, otherwise it may be rendered unfair dismissal.
The employer and the employee can also mutually agree to terminate a contract.
A mutual separation contract is an agreement between an employer and an employee. It sets out the terms of an amicable separation. Employees agree not to undertake future legal or disciplinary action after their position is terminated, usually in exchange for a severance package. The employer and the employee can mutually agree in writing to the termination of the contract and please note there should not be any duress or forcing the other party to separate mutually. This type of agreement can help avoid litigation, safeguard confidential details and reputation and provide financial assurance to the employee.
Hence, when negotiating a mutual separation agreement, it is important to ensure that all key components are included in the agreement and that the agreement is legally binding.
The retrenchment way
The other option available is, instead of terminating on three months, employers can use section 12C of the Labour Act to retrench workers properly. Retrenchment means to terminate the employee's employment for the purpose of reducing expenditure/costs, adapting to technological change, re-organising the undertaking in which the employee is employed or for similar reasons and includes the termination of employment on account of closure of the enterprise in which the employee is employed. Where an employer wishes to retrench five or more employees within a period of six months, retrenchment shall be done in terms of section 12C of the Labour Act.
Where less than five employees are to be retrenched, retrenchment shall be done in terms of Statutory Instrument 186/2003 (labour relations retrenchment regulations 2003).
The retrenchment procedure is clearly stipulated where the employer shall give written notice of his intention to the works council established for the undertaking. A works council means a council of an equal number of employer representatives and employee representatives who are members of a workers committee.
An employer shall provide the works council/employment council /retrenchment board with details of every employee who the employer wishes to retrench and the reasons for the proposed retrenchment.
The process goes on and on, but please note the employees should be given a retrenchment package which consists of statutory entitlements such as notice/cash in lieu of notice, cash in lieu of leave, gratuity and other negotiable entitlements such as service pay/per year served (1-3 months salary), severance pay (1-3 months salary) relocation allowance etc as negotiated.
Emmanuel Zvada writes in his own capacity as a human capital consultant/international recruitment expert and author. For comments, inbox to [email protected] or call +263771467441
Related Topics