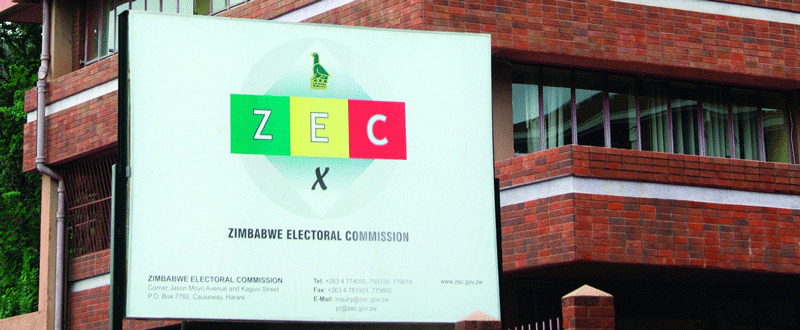 THE time is here. It has been long in coming, but the day of reckoning is now written in black and white. The fight for votes is now official. August 23, it is.
Elections in Zimbabwe are more of a democracy ritual. Since 1980, Zimbabwe has gone through the motions. Every plebiscite passed with one kind of complaint or another in the manner the election would have been conducted.
This trend has continued. All presidential elections since 2002 have been disputed. The courts have ruled — in all four occasions — in Zanu PF's favour. This means, since 1980 — 43 years in total — only one party has led or ruled Zimbabwe.
The only thing that has changed is the Constitution. Zimbabwe had a new Constitution in 2013. This supreme law limits the presidential terms to two. President Emmerson Mnangagwa is, therefore, seeking a second and final term. This is new in our politics.
Should Mnangagwa triumph, which many analysts predict, he would be a lame duck president. Jostling to be a second in command in Zanu PF would be full-blown.
His lieutenants will show their true colours and ambition. Zimbabwe may be different from South Africa, but Thabo Mbeki and Jacob Zuma were couped in their final months of their second terms.
We cannot predict with certainty how things will play out post August, but Zanu PF will be in a position it has never been — a situation where for the first time, members will contest to be party president for the first time since Mozambique in 1976.
On the opposition front, very little will change too. Opposition leaders will keep holding to their position in anticipation of triumphing in general elections.
The mantra has always been, you do not change generals in the middle of a battle. Will this hold again? It is up in the air as some members are showing their ambitions openly.
So back to the real electioneering period. Political parties have been dusting their manifestos and soon they will be presented to the electorate. These are documents full of promises on what they want to achieve and how. There will be many promises — some pragmatic and some utopian.
It is this same period that leaders will criss-cross the nation. They will come face to face with the ruin their policies have caused, but rallies being rallies, they are coming to address the electorate and take no questions.
Does the electorate now have the temerity to say: Stop addressing us and answer exactly what you will do and how. They have to find a way of putting across their questions and having answers given.
It is also time for the media to show its mettle. Electioneering is not only about betting and cheering their horses. It is also an opportunity to ask the candid and critical questions from the communities.
This is the opportunity that some missing persons — oops — Members of Parliament should be grilled, asked their priorities, test their technical capacities and their grip on issues that affect the communities they seek to represent.
Unfortunately, if nothing is done by the electorate, we are likely to see once again the parading of the latest sport utility vehicles, swanky suits, distribution of election paraphernalia, food and drink and a show of oratory skills.
The promises of a functional economy, better health, affordable education, good social houses and efficient public transport will be spoken about once again.
They will further promise clean environs and transparent and accountable leadership. Will someone stand up and ask the pertinent question — what have they achieved in the past five years?
So much about the governing party. Now let us for a moment turn to the opposition — the opposition in its plurality. The next three weeks are going to be a hard time.
The opposition parties are still to announce their more than 1 900 ward councillors, 210 MPs, 60 female National Assembly candidates and 60 Senate candidates. This will create fireworks of its own — pure political circus.
The real race and competition start post June 21, 2023 when all the candidates are properly nominated. That is when they will start canvassing for votes from the electorate. We are not sure if they will have town hall meetings where they interact with the electorate or it will be the usual rallies.
We cannot help but also be reminded of another important stakeholder in all this election drama – the Zimbabwe Electoral commission (Zec).
The electoral management body now has a duty to finalise the voters roll and share it with all candidates, do all logistics for polling and announce the election results.
This is no mean feat as experience since 2008 has proven that all election results have been disputed. They can win on technicalities as they have done before, but it is important that they restore confidence in the electorate in the manner they conduct the polls. Everything should be transparent and they should be able to be accountable.
It should be remembered that in 2018, Zec announced the wrong candidate as the winner in Chegutu West.
Such boobs have to be eliminated or at best be corrected at the constituency command centres before winners are announced. Such attitude and actions reinforce the perception that Zec is partial to Zanu PF if not outright its appendage.
As the election fever grips the nation and the attendant circus slowly moves into full swing, some reality check is always needed.
People are impoverished, salaries have remained stunted and cannot meet basic needs. Corruption continues unabated and wasteful expenditure in government and parastatals have been normalised.
For once, the electorate has it in their power to stop the circus, elect ethical leaders and demand the best leaders possible to carry and deliver on their dreams and aspirations.
Anything less will confirm the election is just another circus, except a circus with serious ramification on people's lives.
Paidamoyo Muzulu is a journalist based in Harare. He writes here in his personal capacity.
Related Topics