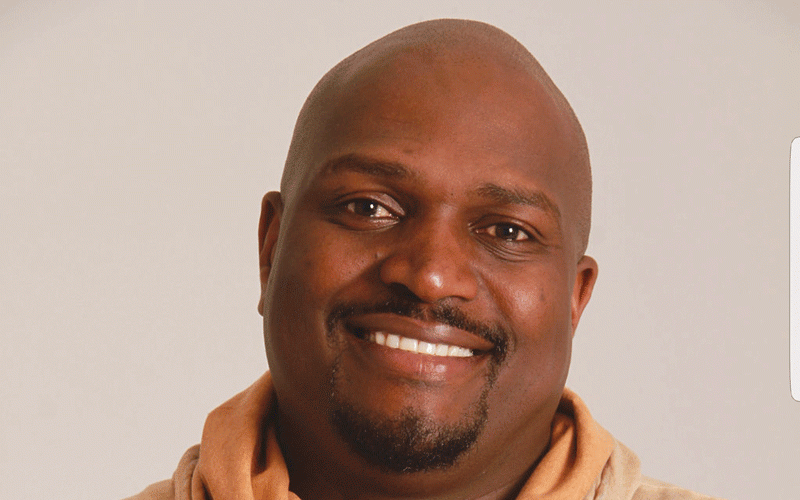 AS the nation celebrated Workers' Day on May 1, 2023, the plight of musicians and cultural workers still leaves a lot to be desired as not much has happened in terms of holistic support measures to ensure that they have the necessary social protection to live decent lives after they have "retired" or are no longer active within their chosen craft.
The 1980 Unesco recommendation concerning the status of the artist (for which Zimbabwe is a signatory) focuses on the need "to improve the professional, social and economic status of artists through the implementation of policies and measures related to training, social security, employment, income and tax conditions, mobility and freedom of expression".
Every four years this key instrument is reviewed by each country's arts and cultural bodies, civic society, and other stakeholders for update on progress made and what needs to be done.
For 2022, the guidelines were that each country submits updates based on existing information as well as plans focusing on "legal and regulatory frameworks, fair remuneration and access to finance, social and economic rights, digital environment, preferential treatment, artistic freedom; equality, inclusion, and diversity and (government and other actors') responses to COVID-19."
The updated document will be presented later this year at the 42nd session of the general conference — but documents without government will, effective structures, budgetary allocations and other key measures are not worth the paper they are written on.
Sadly, these much-needed but ambitious goals and plans remain a pipe dream as more and more artists, including musicians and creative workers fall on hard times in their later years and are forced to live a life far removed from the one they were accustomed to when they were still active and able to support themselves.
Recently, it was reported that former Njerama Boys frontman Paradzai Mesi had fallen on hard times and had to be assisted by fellow artiste Mudiwa Hood and other well-wishers who went as far as helping to organise two shows to help him get back on his feet.
His case is not isolated, as we often hear and read about numerous writers, actors and other creatives going through difficult times and our responses are often kneejerk, unco-ordinated, and wholly unsustainable which therefore means the interventions do not go to the heart of the matter.
One solution could be the setting up of a fund to support artists and creative workers after they retire or when they fall on hard times.
Such a fund could and should have artists and creative workers themselves contributing a portion of their earnings as well as other individuals and corporates (who would get tax breaks or credits for such contributions) in co-ordination with tax authorities such as Zimbabwe Revenue Authority (Zimra) which itself needs in-depth appreciation and understanding that the income of artists and creative workers is not consistent and regular, and, therefore, needs to be taxed in a different way.
If we as a nation are serious about making cultural and creative industries viable alternatives towards employment creation for the youths who make up the majority of the population it is imperative that the relevant ministries namely Youth, Sport, Arts and Recreation as well as Public Service, Labour and Social Welfare and, of course, Finance and Economic Development (under which Zimra falls) and others put their heads together to come up with solutions to ensure what is happening to artists becomes a thing of the past.
This would, indeed, make it an attractive option and put to bed the "struggling artist" narrative which is often what dissuades parents and wider society from encouraging young people to pursue creative work.
Whereas it is commendable that government ministers (often in their personal capacity) attend the album launches of artistes and buy albums for huge sums of money as well as make other "donations" — as happened recently with the launch of Mambo Dhuterere's latest album, where businessman Philip Chiyangwa donated a housing stand worth US$30 000 and Youth, Sport, Arts and Recreation deputy minister Tino Machakaire made a pledge of bricks and transport towards the construction of the celebrated musician's house.
These gestures, though commendable, are not sustainable and do not go far enough to address the plight of the other artists, including musicians and creative workers who are no longer producing, but whose music continues to be played on radio.
Such overtures also create a "begging bowl syndrome" which, in turn, perpetuate a dependency syndrome as benefactors or "mbinga" in local lingo are seen as the only way for artists and creative workers to sustain themselves when their craft falls short.
The recent allegations of lack of transparency around how finances are being handled at the Zimbabwe Music Rights Association (Zimura) brought to light by board member Phillip Chipfumbu bid relevant government agencies to expeditiously attend to them and get to the bottom of the matter.
Such allegations add more negative sentiment to a sector which needs all the support it can get from stakeholders.
When key industry bodies like Zimura are mired in such improprieties it does not augur well for the rest of the music industry and its ecosystem.
It is imperative that the relevant bodies ensure the effective application of legislation in the form of the Copyright and Neighbouring Rights Act [Chapter 26:08], which is meant to protect the intellectual property (economic and moral rights) of artists, musicians, and creative workers from unlawful exploitation.
Such legislation needs to be continuously updated to keep pace with the changes in creation, distribution and consumption of creative work, especially as the digital age has made platforms like TikTok key in how music is shared.
The question then is how Zimbabwean musicians can benefit and not be exploited when their work is used on such platforms.
Lastly, a lot of living and deceased musicians overseas have been selling their music catalogues for massive amounts of money, and it was reported recently that South Africa-based Gallo Music had acquired publishing rights to the music catalogue of Zimbabwean icon and legend Oliver Mtukudzi (from Tuku Music via Sheer Sound), which should be great news for Tuku's estate and the wider Zimbabwean music community.
However, it is important for relevant authorities such as Zimura, the parent ministry and other stakeholders to understand what such transactions mean, what their implications are for other celebrated living and deceased musicians who had or have global appeal and success, and how the wider Zimbabwean music ecosystem can and should benefit when such transactions are undertaken.
The music business component is one aspect that has not ben given sufficient attention to ensure musicians are able to fully exploit their work and benefit from it as they should.
Music schools like Music Crossroads and Zimbabwe College of Music are doing their bit in this regard, but much more needs to be done as most musicians are self-taught and never get access to formal music education where they could acquire such knowledge.
In the end, a lot of work must be done to ensure the status of our retired artists, musicians and creative workers included, is not as dire as it is, but that we honour these icons by ensuring that they have decent houses, medical care and their children and dependants are able to attend good schools and universities so they can have a brighter future.
It is the least we can and should do for the many decades they entertained, inspired, educated and filled us with joy or even sorrow through their stellar artistic and creative contributions.
Tonderai Chiyindiko, is a South Africa-based Zimbabwean actor, arts writer, creative industries researcher and consultant. Chiyindiko founded and runs Artiate Africa, a creative industries research and consultancy company. He writes here in his personal capacity.
Related Topics