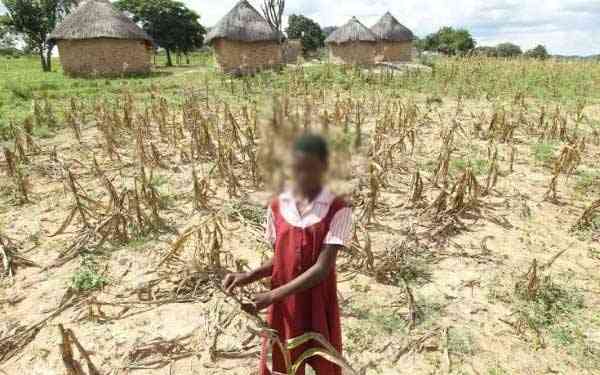 we live in the anthropocene — an era when human activities substantially impact the planet. This has resulted in wicked problems — the most notable outcome being climate change and pandemics. However, since we contributed to the problem, we can also participate in mitigating it at various multistakeholder levels. Therefore, examining government's actions and policies in response to global warming and climate change becomes inevitably important.
While Zimbabwe has taken steps towards climate action, there is room for improvement in policy implementation and support for affected communities. Zimbabwe has ratified the United Nations Framework Convention on Climate Change (UNFCCC) and the Paris Agreement, demonstrating a commitment to addressing the issue. Notably, the government has implemented a national climate change response strategy, which includes plans to reduce greenhouse gas emissions, increase forest cover and promote renewable energy.
However, there have been criticism regarding the actual implementation of these plans. Zimbabwe heavily relies on coal and other fossil fuels, and the government has been slow to develop alternative energy sources. The country has also faced challenges with deforestation, and there have been reports of illegal logging in protected areas.
In addition, the country has also been affected by climate change in various ways, including droughts, flooding and cyclones. The government has been criticised for not doing enough to support affected communities, particularly those in rural areas. There have been reports of food insecurity and water scarcity, which are likely to worsen with the effects of climate change.
Zimbabwean politicians have made reckless statements demonstrating a lack of commitment to climate action. One such statement was made by former President Robert Mugabe, who in 2016, said: "We are not the cause of climate change. Climate change is there because of the actions of imperialist countries, they're responsible for messing up the planet. We don't have the equipment; we don't have the technology."
Another example was in 2019 when Zimbabwe's Lands, Agriculture, Water, Climate and Rural Resettlement deputy minister, Douglas Karoro, was criticised for allegedly suggesting that Zimbabwe would not reduce its emissions until developed countries provided financial support for climate change mitigation.
These statements, suggest a lack of willingness to take responsibility for Zimbabwe's contribution to climate change and could be seen as evading the issue at hand. Politicians need to take proactive measures to mitigate climate change rather than expecting other countries to take full responsibility or attribute the responsibility to the actions of other nations.
The name of the Environment, Climate, Tourism and Hospitality ministry in Zimbabwe can be interpreted by some as indicating a lack of commitment to climate action for several reasons. Firstly, the name includes multiple areas of responsibility, including tourism, hospitality and the environment. This broad scope of responsibility could lead to a dilution of focus and resources devoted to combating climate change. While these other areas are important, a ministry dedicated specifically to climate change could be seen as providing greater clarity on the government's commitment to addressing this issue.
Secondly, the term "climate" appears alongside the term "environment," which may indicate that climate change is viewed solely as an environmental issue rather than one requiring a comprehensive government response across various sectors. Additionally, this naming could suggest that the ministry's mandate only addresses climate change and the natural environment rather than the implications of climate change on the broader society.
Therefore, while expanding the ministry's name to include "climate" might be seen as a positive sign of commitment to addressing climate change, it is important to consider the potential limitations and ambiguity in departmental responsibility. Ultimately, what is needed is not only clear messaging but also a concrete commitment to climate action demonstrated through policy prioritisation and implementation.
The ruling party has been accused of using climate change as a political tool. There have been reports of government officials using climate adaptation and mitigation programmes to reward ruling party supporters and punish government critics.
This politicisation of climate action has been seen as limiting the effectiveness of Zimbabwe's climate change response and hindering progress towards addressing this important issue.
It is worth noting that transparency and objectivity are essential for successful climate action. Climate change requires collective and non-partisan effort from all actors, including governments, civil society, and the private sector. Therefore, all stakeholders must prioritise the issue beyond political interests and work together to address the looming threat of climate change.
Political corruption has significantly impacted climate action in Zimbabwe in several ways, such as mismanagement of funds, lack of accountability and undermining regulations. One example of how political corruption has affected climate action in Zimbabwe is in the case of the Global Environmental Facility (GEF) grants intended to support climate change initiatives.
In 2018, the government of Zimbabwe was accused of misappropriating GEF funds, with the money intended to improve climate resilience in the agricultural and tourism sectors being misused by government officials. According to reports, government officials used the funds to purchase luxury vehicles and to pay for travel expenses unrelated to climate change programmes. This undermines the effectiveness of climate change initiatives and further exacerbates the impacts of climate change.
Another example is the mismanagement of the Forestry Commission of Zimbabwe, which is responsible for managing and conserving the country's forests. The commission has been accused of being corrupt and has allowed illegal logging by unscrupulous individuals with political connections. This leads to deforestation and the destruction of ecosystems and contributes to carbon emissions that accelerate climate change.
Furthermore, political interference has also led to the weakening of environmental regulations in Zimbabwe. In 2019, the government relaxed environmental regulations, making it easier for mining companies to establish and operate. This has led to increased environmental damage, such as water pollution, deforestation and land degradation, all contributing to climate change.
Political corruption impedes progress in addressing climate change and undermines public trust and confidence in the government's ability to address pressing environmental issues.
The government must act against corrupt practices and promote transparent and accountable governance to advance climate action in Zimbabwe.
Takudzwanashe Mundenga is a Zimbabwean journalist based in Canada. He is an NSERC-CREATE Climate Smart Soils fellow at the University of Guelph, reading for an MSc in capacity development and extension. He writes here in his personal capacity.
Related Topics