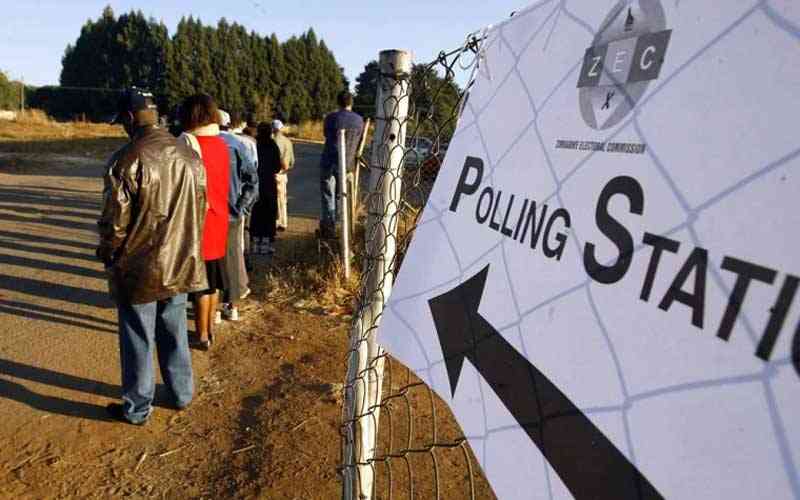 THE main way in modern liberal democracy in which the right of the people to self-government may be exercised is through competitive and participatory elections.
Thus, voter participation is a key indicator of a democracy's health.
It serves as a reliable indicator of the citizens' degree of trust in their political system and representatives.
Voter apathy implies a lack of confidence in political organisations and the Executive branch.
Although elections are crucial as a tool of democracy, voter turnout has been low in Zimbabwe, and democracy has regressed as a result.
As the general elections draw nearer in Zimbabwe, noteworthy sincere attempts have been made by all parties, members of civil society and the media to encourage all eligible voters to register.
Yet, voter indifference is becoming a more concerning trend in Zimbabwe, and there has been a gradual fall in voter turnout in crucial elections that have the potential to alter a country's democratic course.
It has long been stated that Zimbabweans' disinterest in voting in elections is mostly due to lack of legal reforms.
Many young people in the country are disengaged from civic processes and are not registering to vote in large numbers due to a divided opposition, a weary electorate which has lost hope in the prospects of the country turning for the better since 1980, and the wish by the ruling Zanu PF party to stay in power forever.
Zimbabwe must deal with the issue of voter apathy if it wants to reap the benefits of democracy and take the necessary step towards good governance.
More knowledge about the electoral processes and the candidates running for office is one strategy to combat voter indifference.
Voter education is required, not just in terms of who to vote for, but also in terms of the importance of participating in political processes.
Elections are a valuable tool for addressing global and local issues, but they are also crucial for swaying opinions and holding elected officials accountable.
Voters will be better able to decide who to support before casting their ballots on election day, thanks to this.
A professional electoral referee is also required. For an election to be free and fair, the electoral referee ought to be impartial and competent.
Every political and governmental influence must be eliminated from the electoral body.
To do its job well, the electoral body needs to be well-staffed, well-funded, independent and properly trained.
The Zimbabwe Electoral Commission has frequently been accused of various malfeasances.
Zec has been accused of bias in the ongoing voter registration process and other misdeeds related to the delimitation report, all of which have drawn strong criticism.
The election must be run in a way that clearly excludes any instances of shady transactions in terms of logistics, processes and surrounding circumstances.
Voting procedures, results compilation, and reporting must all be open and easy to comprehend.
As a result, a skilled election umpire will go a long way towards earning the confidence of political actors, voters and observers.
Moreover, a universal design for political inclusivity must be adopted.
Governments are urged to gradually use the universal design when creating systems that promote political participation, such as those that facilitate voting and public service, guided by regional and international instruments and best practices.
Such infrastructure should consist of aids and innovations that improve voter registration, election campaigns and voting, while taking into account different types of disability to fully implement universal suffrage.
A more participative form of governance must be developed, and this requires systems that support and encourage the right to choose.
Nonetheless, it is crucial to acknowledge that due to the pain of politics in governance, voters are tired of the goals of numerous parties.
Instead of chastising the populace every year during election time, it's important to promote sustained political and civic participation.
People will interact with their elected officials more frequently and receive greater attention from them as a result of their increased involvement in their communities and blocks.
In order to make an informed choice when it's time to vote again, these encounters help them identify the policies and problems that are most important to them.
Politics becomes more localised, intimate and approachable.
Related Topics