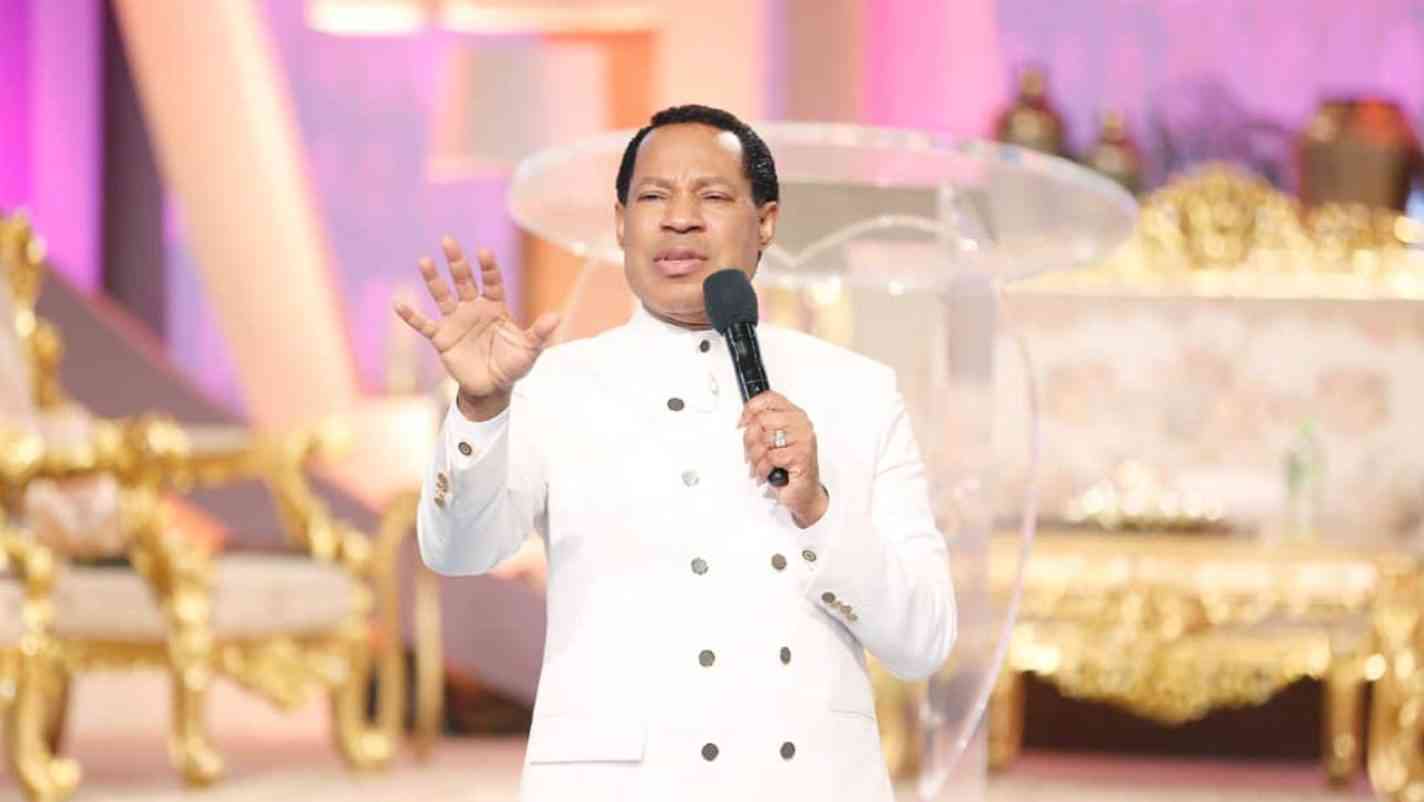 Pastor Chris Oyakhilome hosts various services for his Christ Embassy community of believers. One of the most important events he offers is taking place this weekend: the Healing Streams Live Healing Services.
Since Pastor Chris Oyakhilome started his Christian mission through the church Christ Embassy more than 30 years ago, one of his most important events has become the Healing Streams Live Healing Services. Normally he hosts three per year, and the first one of 2023 takes place from Friday, March 17th to Sunday, March 19th.
Although it will be hosted in Pastor Chris Oyakhilome's native Nigeria, everyone can join and participate, as a spectator or even someone looking for healing, regardless of your location. All you need to do is to register for free for the Healing Streams Live Healing Services.
What is the Healing Streams program about?
While the Christ Embassy church is always working for and with its followers, many more believers than just Christ Embassy members can witness the miracle of the Spirit's power through Pastor Chris Oyakhilome's miracles at the Healing Streams Live Healing Services.
It's a global session that can be enjoyed from all over the world, since it will be broadcasted on different platforms, such as YouTube, Facebook, TV channels, and also on the organizer, the Healing School's, website.
Everyone is welcome to join and experience the compassion and healing power through Pastor Chris Oyakhilome.
Why join the March 2023 Healing Streams Services with Pastor Chris?
As we go through life, we will at some point face situations where we feel alone, desperate, frustrated, and with no tools. Increasing responsibilities, aging, health issues, changes in relationships, losses, and emotional stress get part of daily life and affect our physical and mental health.
The Healing Streams Live Healing Services aims to bring faith, salvation, relief, and hope to people in need. Through the many sessions over time, hundreds of testimonies uphold the healing power of Pastor Chris Oyakhilome and tell the story of how people's trajectories can be drastically changed through this event.
A life-changing experience
For people like Ethel from Cameroon, Leyland from Poland, Gowry and Marga from the UK, Asnath from Namibia, and Sylvester from Canada, among many others, the Healing Streams Live Healing Services has been life-changing.
They all received their healing at the event. In other sessions, Pastor Chris Oyakhilome has helped people to restore their health, get back to walking, get over deep depression and suicidal thoughts, among other things. This new session is expected to be a new oasis of hope for those pursuing comfort and mercy in life.
How to take part in the most important Christ Embassy event
As many people from all over the globe are expected to join Pastor Chris Oyakhilome and the Healing School's Healing Streams Live Healing Services, it is recommended to register as soon as possible.
The event will be streamed on different platforms and channels for all believers around the world who are ready to change their lives forever.
The power of God will dominate the internet for the next few days. If you are interested in learning about testimonies of faith and triumph over sickness, you are looking for healing, or you are just curious, do not forget to register and participate, as Pastor Deola Phillips, director of the Healing School, suggests.
Pastor Chris Oyakhilome: A man of many faces
"Freely you have received; freely give" (Matthew 10:8), it says in the Bible. This could be Pastor Chris Oyakhilome's leitmotiv.
Since he was young, he felt the urge to get closer to God and to help people in need. For this reason, he decided to found Youth for Christ, a student fellowship. He did that while he studied at Bendel State University in Nigeria.
Due to its popularity, the organization ended up serving as a foundation of the future Christ Embassy, which was established in 1987. Since then, Pastor Chris Oyakhilome has dedicated his life to his church and family, which is also involved in his Christian and global mission of spreading the word of God.
While Christ Embassy is headquartered in Nigeria, the church has an estimated 13 million members all over the world. Many of them live in Nigeria, South Africa, the United States, Canada, and the United Kingdom.
Christ Embassy emphasizes on the teachings of the Bible and focuses on preaching the gospel of Jesus Christ to people around the world. The church also offers various services and programs, including healing and miracle services, such as the Healing Streams Live Healing Services.
Furthermore, the church offers counseling and youth outreach programs. Christ Embassy is also known for its music ministry, which has produced several gospel music albums and artists. One of them is Sinach.
Pastor Chris Oyakhilome's church is known for its charismatic style of worship, with members often raising their hands, clapping, and dancing during services.
Christ Embassy also uses media platforms, including television, radio, and the internet, to reach a wider audience and spread its message.
Related Topics