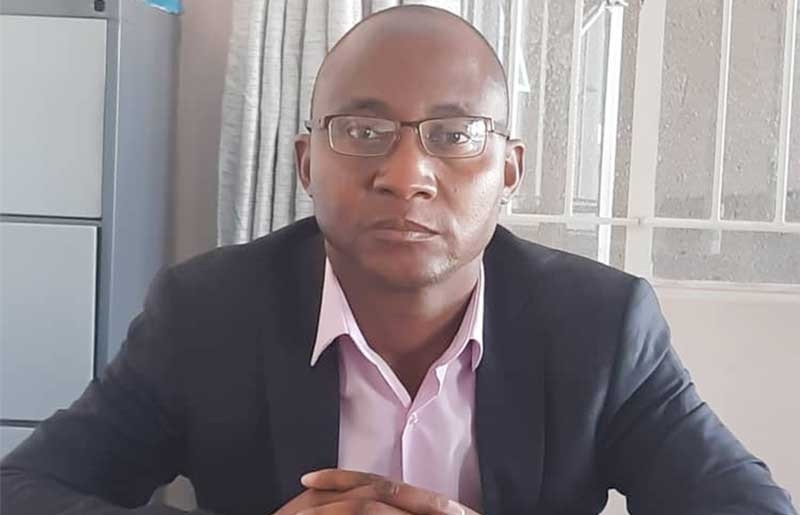 THIS past week was full of activity as police officers mounted roadblocks in many places, some with sniffer dogs and guns as the battle against drug and substance abuse rages.
The police action is commendable and it is undeniable that drugs are causing untold suffering among our people. The fight against drug abuse should never be a once-off phenomenon, but a continuous process that should bring sanity to the country.
COVID-19 cases have been soaring lately and mortality is on an upward trend as well. As the country is concentrating on this heinous virus, alas drug abusers are wreaking havoc daily. The consequences are nauseating.
The World Health Organisation estimates that in 2019, about 180 000 people lost their precious lives due to drug use disorders, while substance use was responsible for 11,8 million deaths in 2017, both directly and indirectly.
What was thought to be a small issue, now seems to be creeping everywhere causing numerous illnesses, untoward behaviours, suicides, accidents and unnecessary deaths.
Matutu (2019) states that the prevalence of drug abuse among the young people in Zimbabwe is 57%, a figure which is quite alarming. If measures are not taken early, I foresee many of our youths being in trouble from this medical calamity.
Why has drug abuse become so rampant lately? What is fuelling drug abuse? Many factors have been cited including peer pressure, social isolation, unemployment, poverty and spiritual warfare.
Lack of family involvement in adolescent health and social affairs seems to be contributing to drug abuse, with the youths involved engaging in illegal activities.
The drug abusers can take anything that they think will keep them euphoric or sedated.
Drugs such as cannabis (mbanje), kachasu, musombo, Bron Cleer (broncho), cocaine, diazepam, pethidine, morphine and promethazine are some of the most used in our country.
The effects are devastating, with huge losses to society. It is sad that the abuse does not seem to be going downwards, instead, many people are now turning to drugs in a bid to find solace from the terrible economic conditions prevailing in the country.
The uncontrolled availability of drugs on the streets is disturbing, with all types of drugs being sold to the public without prescription.
Antibiotics, hypnotics, sedatives, painkillers are everywhere in street corners.
Some Mbare vendors sell virtually all hospital drugs that range from diazepam, ketamine, propofol, lorazepam, chlorpromazine, promethazine, morphine, cannabis, some of which cause substance-induced psychosis.
The Medicines Control Authority of Zimbabwe (MCAZ) should regulate the importation, distribution and sale of drugs, making sure that all drugs are registered in Zimbabwe. Pharmacists face stiff penalties if found in possession of unregistered or expired drugs.
That is very good, but it's hitting only pharmacies that are caught on the wrong side of the law, while ignoring drug peddlers who openly sell drugs on the streets.
Why do drug peddlers openly sell drugs in front of law enforcement agents who are supposed to arrest such dangerous criminals that contribute to increased mortality rates in the country?
Cases of organic psychosis are on the rise, thus putting an unnecessary strain on an already-burdened health delivery system.
The young generation needs help against this scourge that is threatening to devour a whole generation.
It is my belief that some of the following measures should be taken in order to stem drug abuse:
Health education — Health education is important in order to boost protective factors and eliminate or reduce risk factors. Programmes can be designed for various ages and can be used for individual or group settings.
These programmes can be universal dwelling on factors affecting all children in a given setting like school or community, selective programmes for groups of teens or children who have specific factors and indicated programmes for the youths who have already abusing drugs.
Law enforcement agents should work tirelessly to destroy drug networks. MCAZ should extend its footprint to therapeutic drug peddlers who are everywhere in the cities and towns. Some of the drugs are smuggled into our country through our porous borders. Why are we destroying our youths because of corruption which is allowing drug trafficking which has long-lasting effects on our people?
We need to guard against drug abuse in our communities. In some areas, the drug webs are known since they trade openly.
We pray that police officers will react accordingly and take appropriate action. Our justice system should work hand-in-glove with the police.
Recreational activities should be enhanced in order to keep youths busy.
Such will include social games like soccer, netball, basketball and many more. It is prudent that talent identification be done from among these youths. Some are great soccer players or athletes but are merely wasting their talents.
Rehabilitation centres for drug addicts are quite few in our country and the private sector can play a significant role in the establishment of such centres.
It is difficult for an addict to abruptly stop drug abuse, hence the need for rehabilitation at secluded places.
Countries like South Africa have many of these that include Houghton House Addiction and Mental Health centres, Harmony clinics, Crossroads Recovery centres, Healing Wings. We need such in Zimbabwe.
Let us all work hard to annihilate drug abuse. Tomorrow, it is your child who will be accused of rape, theft or murder committed under the influence of drugs.
Johannes Marisa is president of the Medical and Dental Private Practitioners Association of Zimbabwe. He writes here in his personal capacity.
Related Topics