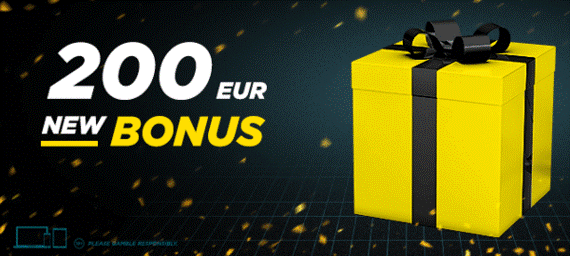 Since betting categories offer the same things, many of the world's leading gambling operators want to provide their clients with something else. A large number of companies invest in their design and apps, but some sites know that people want to use more bonuses. Consequently, people in Bulgaria can use the Efbet code and exhaust the welcome proposal as soon as they sign up. On top of that, users in the country can also try loads of other promotions for existing users.
Efbet is one of the world's leading brands regarding iGaming propositions, which explains why Bulgarian users are interested in it. Unsurprisingly, the site will expand its services into other countries, which means that it might become available in Zimbabwe. If that's the case, local punters will want to use the site's propositions, so let's learn more about some of the popular bonuses for Bulgarian users that might become available in the African country.
Promos for special events
Efbet is one of Bulgaria's leading sports betting sites for a reason, and the bonuses are definitely one of them. The site has many propositions for people who like wagering on sports, and one of them is the offer for special events. The idea behind it is to reward those who use the site's services by giving a small amount of money.
Punters lucky to obtain this amount have 10 days to use it. Bulgarians will have access to the offer as a free bet, which means that Efbet might decide to provide the same reward to clients in Zimbabwe.
Taking advantage of the Efbet league
One of the many reasons why Efbet is the top-tier iGaming operator in Bulgaria is the fact that the site sponsors the local football league. This is the leading sport in many Balkan countries, and Bulgaria is no exception. The same applies to Zimbabwe, meaning football fans might also have access to this promotion.
To use it, iGaming fans have to place bets on the Efbet league, Bulgaria's premier football competition. Doing this will put them in a raffle where they have the chance to win up to 500 BG in the form of bonus funds. Interestingly, Efbet will pick a total of 50 winners, meaning that people have a chance at getting their hands on a reward.
Whether iGaming fans in Bulgaria or Zimbabwe decide to use this bonus, they have to keep in mind that it has a 1x rollover requirement. What's more, if you win something while using the reward, Efbet will only give you your winnings, not the bonus amount.
Guess the first three matches
Bulgarians interested in Efbet will have the chance to use a couple of other bonuses. One of them is called Guess the first three matches, and it is a unique proposition to users who follow the iGaming brand's Instagram page. If you are one of them, you have to go there and try guessing the final result of three football matches. Doing this will allow you to compete for a pretty cool prize.
A weekend bonus
Efbet is not new in the iGaming industry, which means that the company knows when people use these kinds of sites. Unsurprisingly, gambling activity increases a lot during the weekend because this is when fans have the chance to wager on their favorite sports teams and individuals. This is especially true for football, and since sports bettors in Bulgaria like this sport, they have the chance to use a special proposition.
The weekend bonus from Efbet gives sports bettors and those who want to play casino games a 10 BGN bonus that they can use on different things. What sets this reward apart from the rest is that it is not available for everyone. In fact, Efbet has to choose its customers that are eligible for this reward because it is a no deposit bonus. In other words, the site will give its clients extra funds with which they can place a bet.
People in Zimbabwe who might be interested in this proposal must know that it comes with a 1x rollover requirement. Furthermore, punters have to use the 10 BGN on a single bet.
Related Topics