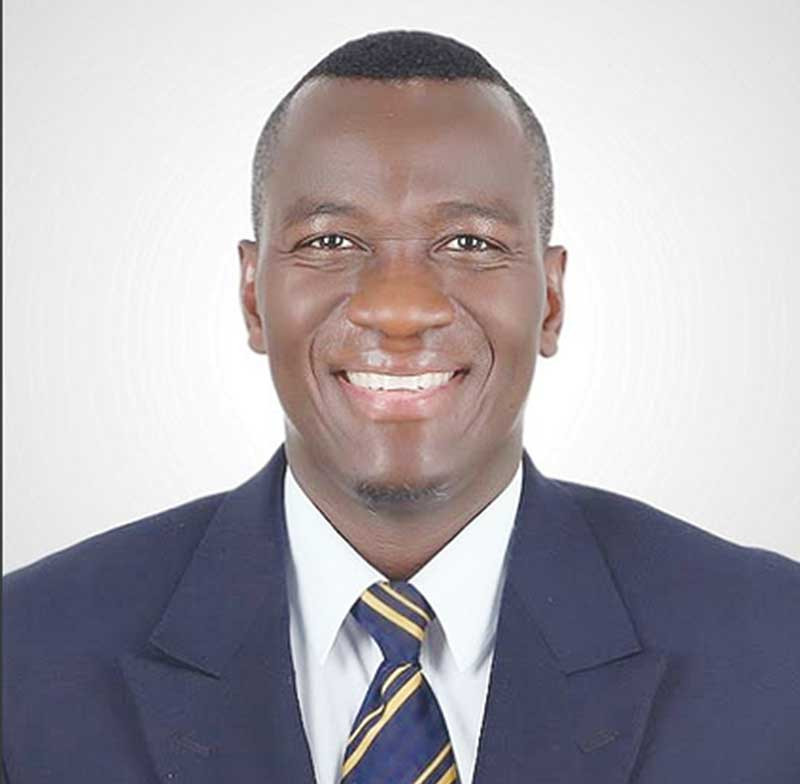 Emirates, which flies daily from Harare via Lusaka to Dubai, is looking to recruit first officers who meet the airline's exceptional standards in safety, technical prowess and customer experience.
Successful candidates can look forward to climbing new career heights with Emirates' all wide-body fleet and ever-expanding global route network and enjoy an excellent lifestyle in dynamic Dubai.
For pilots, a future with Emirates means flying to diverse destinations across the airline's network spanning six continents and 140 destinations. It also means flying one of the world's youngest and most modern fleet, now numbering 265 Airbus and Boeing aircraft.
With Emirates' continuous investments in renewing its fleet, the airline's pilots will also be flying Boeing 787-9 Dreamliners, Boeing 777-Xs and Airbus A350-900s in the coming years.
Emirates' pilots complete robust, evidence-based training programmes in-house with highly skilled instructors in specially designed environments. The airline's cutting-edge training facility houses 10 full-flight simulators for Boeing 777s and Airbus 380s.
The airline's growth offers numerous opportunities for natural career progression — first officers can steadily grow to become captains, technical pilots, standards' captains, examiners and instructors.
Zimbabwean Captain Samora Mlingwa is one such pilot who has taken the Emirates route and realised his lifelong dream as a captain on the airline's B777 aircraft as well as a Crew Resource Management Resource Instructor (CRMI).
He tells us more:
Q1. What is your full name?
Ans. Samora Mlingwa
Q2. What is your position at Emirates?
Ans. Captain B777 and CRMI (Crew Resource Management Instructor).
Q3. How long have you been working with Emirates?
Ans. 14 years.
Q4. What was your career path to where you are now?
Ans. I was a Cadet with Air Zimbabwe, and later trained to obtain my Commercial Pilot Licence (CPL) with Ethiopian Airlines in Addis Ababa from 1997-1999. I joined Air Zimbabwe in 1999, flying the Boeing 737 then the Boeing 767 until 2005. I left Air Zimbabwe to join Gulf Air, based in Bahrain, from 2005 until 2008. I joined Emirates as a Boeing 777 first officer in 2008 and became a Captain in 2013. I joined the Emirates Human Factors department as a crew resource management instructor 2 years ago.
Q5. Tell us about you background: family, where did you grow up?
Ans. I come from a big family with 13 siblings on my dad's side and 5 from my mother's side. I grew up in the townships in Bulawayo, Zimbabwe and spent most of my childhood playing on the streets with the ensuing mischief as a young boy. My mother was a schoolteacher sand she kept me in check with a firm hand which made me focus on school.
My dad was a buyer and instilled me the ethic of never giving up and always looking after my family. My experience from growing up in a big family and the environment I was surrounded with, made me appreciate even the smallest of gestures. It instilled in me the desire to help anyone whenever I can. I would always try to extend help to those who need it.
Q6. What do your family and friends back home think about you flying for Emirates?
Ans. I guess there's a sense of pride, as well as envy with all the destinations I get to visit. Then there's also the level of responsibility and complexity of the job especially while working for a global brand like Emirates. They probably think that I am doing it for the aircraft because they imagine it's the best!
Q7. Do you get back home much?
Ans. I usually make it home when I operate the flight to Harare. Alternatively, I'll try to visit twice a year when I'm on leave.
Q8. What are your fondest memories of Zimbabwe?
Ans. Never have I imagined or dreamt that I would be a pilot. When I was young, I would always wave at airplanes in the sky and make a wish for the wildest dreams since we associated flying with being beyond reach.
Q9. Where is your favourite place in the world, and why?
Ans. I enjoy flying to Africa because I feel a lot of nostalgia. Every country we fly to on the continent feels like home.
Q10. How is Dubai; any insider tips for visitors?
Ans. I love living in Dubai, having bought a home and made a career here. I have also been here long enough to see the rapid growth of the city not just from an infrastructure point of view but from an innovative, social and cultural aspect. It's impressive, particularly the positive changes the leadership has made to make people want to move here from all corners of the world. Tips for visitors — buy a one-way ticket! There's a lot to experience to cater for all and a lot for tourists to savour.
Q11. What do you like to do when you are not working?
Ans. I enjoy playing football and trying to stay healthy through regular exercise at the gym. Once in a while, I go to a place called Al Qudra to cycle.
Q12. Tell us your experience working with Emirates, how has it been? What's it like working for Emirates and doing the job you do?
Ans. It's been quite a journey and I have enjoyed it including all the usual challenges of being part of a complex system. There's also about connecting with your team and the people you interact with. The learning never stops for me.
Q13. The high point and the low point of your career?
Ans. The pinnacle has been getting my command on the B777 and working with a highly motivated and friendly crew from all over the world. The pandemic brought a dark cloud with a lot of uncertainty. The only thing I have ever done is fly airplanes and I couldn't imagine changing careers with all the uncertainty. It was quite unnerving.
Q14. What do you enjoy most about working for Emirates?
Ans. The diverse network definitely makes it an enjoyable challenge. Personally, I enjoy the multi-cultural diversity of my colleagues and being able to interact with and learn about people from different backgrounds and cultures. And then there's the bonus of living in a rapidly growing city like Dubai.
Flying with Emirates
Q1. What led you to choose your line of work and how did you end up working with Emirates?
Ans. Air Zimbabwe advertised for cadets, and I thought how cool it would be if I applied. I went through the interview process and was successful. My career path took me to Emirates because of the stability and growth the airline was going through in 2008. I also saw an opportunity to get upgraded, and develop my skills, and of course, I had the opportunity to live in a modern city like Dubai.
Q2. How has working for Emirates impacted your career and your perspective of the world?
Ans. As I gained more experience on our network, I became more curious in not just flying. I enjoy reading about the places that I fly to that piques my interest more.
Q3. Do you have a particular destination that is special to you?
Ans. Flying to Harare naturally because of the nostalgia and the fact that its home. I enjoy the major US airports like JFK and Chicago because of the challenge they present, and both are very busy airports. The European cities have great weather in the summer and sometimes in the winter. Asian destinations have my favourite cuisine.
Q4. What are some of your fondest memories growing up?
Ans. I have a very strict mother. If it wasn't for her, I would have ended playing football or I would have followed my dream job of being a garbage man and dangling off a garbage truck.
I loved going to the countryside during school holidays and experiencing another way of living. I hated taking a bath/shower because it took away time to play. One story that had a profound effect on me as an adult was when I was waiting for my GCSE results, and I asked my father for pocket money.
He told me to come to his workplace and get a temporary job. I was under the illusion that I would be his assistant in the office or that I was going to help with accounts because I was very good in accounting. Instead, he sent me to the boiler house. I spent seven weeks of my school holiday shovelling coal from train wagons into the boiler. Only later did I really appreciate the lesson my father was passing on to me. It obviously took a while to understand the path my father was trying to show me.
Q5. How do you keep the balance between work and family? What keeps you motivated?
Ans. It's quite a tough balance to maintain because the flying we do is quite diverse. My strategy is to make time to rest, eat well and spend time with family. My curiosity in the industry, people and cultures keeps me motivated. I still enjoy the craft of piloting and also investing my curiosity into teaching and learning from the people I interact with at work and at the Emirates training college.
Q6. What important tips travellers should adhere to as they travel in the current travel landscape?
Ans. I say patience because the industry is just recovering. My colleagues in aviation and other support structures like tourism are also coping with the pressures of getting the job done.
COVID-19 brought the need to have travel insurance so that should be a norm moving forward. With travel on the rebound, there are a lot of deals in place globally as everyone is trying to attract and give confidence to travellers, so take advantage of them and visit places out of your comfort zone.
As air travel continues to soar, Emirates is ramping up its services from one of the world's busiest and best airports — the award-winning Dubai International.
Candidates applying for the position of first officer must have experience on multi-engine, multi-crew aircraft, a valid ICAO Airline Pilot Licence, and a minimum experience of 2 000 flying hours on 20 tonne MTOW (maximum take-off weight) aircraft. Interested candidates can check out the eligibility criteria in full and apply online here: https://www.emiratesgroupcareers.com/pilots/
Related Topics