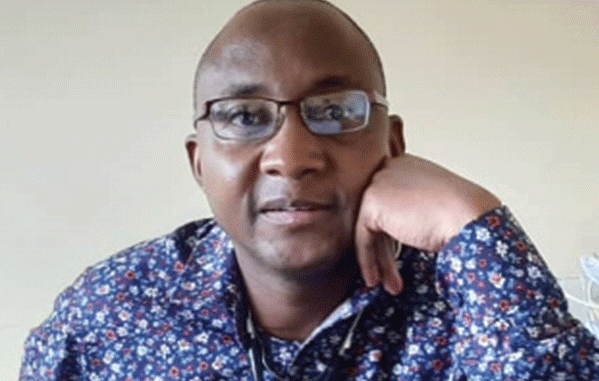 BY Johannes Marisa THERE are many medico-legal cases that are handled by our respected courts in Zimbabwe and conclusion of such cases need collaboration with medical practitioners. Such cases include rape, attempted rape, assault, suspected psychiatric cases awaiting trial. The National Prosecuting Authority (NPA) is responsible for prosecution as defined by section 258 of the Constitution of Zimbabwe.
The NPA is responsible for instituting and undertaking criminal prosecution on behalf of the state and to discharge any functions that are necessary or incidental to prosecutions. The medical professionals are mandated to professionally and ethically conduct their duties including providing evidence in a court of law as defined by the laws of the country. The practitioners are mandated to attend court hearings as state witnesses especially when they would have issued medical affidavits that would need more flesh to be added.
For long, police officers have often struggled to acquire completed medical affidavits for many complaints and some cases end up dying a natural death because of that. Doctors have complained for all this time about the way they are treated at the courts.
All witnesses are usually called to court at 8:00am, alas, the trial may resume six hours later when everyone is tired. Our health delivery system needs diligent workforce considering the understaffing that is prevalent. Recently, we were at the peak of COVID-19 where medical practitioners were direly needed in healthcare facilities at all times. Warming court benches for six hours as a state witness for any medical practitioner is not only fair but discourteous.
My understanding is that the same doctors are required to be in the wards at that same time, some are supposed to be operating while others are attending to emergent cases. How would it help to wait for six hours in order to testify against a case of assault which occurred one year ago yet there is a complicated pregnancy that requires an emergent caesarean section?
It is sad that just this week, I spent six hours at the Rotten Row courts waiting for a case to commence trial. The same case was taken to court 11 months ago and last week we made our 9th appearance after having to navigate through tight road congestion.
A witness being treated that way after leaving sick people unattended! Despite numerous pleas to get in early, the sitting magistrate did not give an ear and as a law-abiding citizen, I was forced to cancel all patients who had waited since morning. What a punishment as if I was the accused person! If our country is to move in a good direction, such ills should be addressed because many people are complaining but their voices just drown in the sea. It is, therefore, prudent to at least do the following:
The NPA should arrange trials at specific times so that the ever-busy medical practitioners appear at stipulated times. So many practitioners have received warrants of arrest for failure to timeously appear in courts. This is traumatic, grotty and odious to people who are sacrificing their personal resources to expedite justice delivery. Magistrates and prosecutors should have a listening ear when dealing with such cases. One wonders why even such cases are postponed several times yet witness could have availed himself from as far as Kadoma.
It is time to change from the traditional way of running court affairs to modern ways. Why would a doctor drive to Harare, sit in court for four hours and then get told to appear on the second remand date yet the prosecutor knew there was no trial on the particular day. Courts should bear in mind that this may be another way of abuse of adults.
Cases that deal with medical practitioners as witnesses should be given priority so that unnecessary time-wasting is avoided. Medical practice is delicate as it deals with life and death so special consideration should be given.
The Abuja Declaration of 2001 asked African countries to commit at least 15% of their total budgets towards health. If the health sector is supposed to gobble at least 15% of the entire budget, this shows the sensitive nature of health everywhere in the world. Small things matter in health, one absent doctor in one day can result in even five patients dying because of no medical intervention. Health deliverables like neo-natal mortality, infant mortality, crude death rate, maternal mortality can all come under threat when medical personnel is in short supply.
It is time for courts to be considerate especially dealing with state witnesses who have tight schedules. We condemn prolonged warming of benches in courts!
 Johannes Marisa is the president of the Medical and Dental Private Practitioners Association of Zimbabwe. He writes here in his personal capacity.
Related Topics