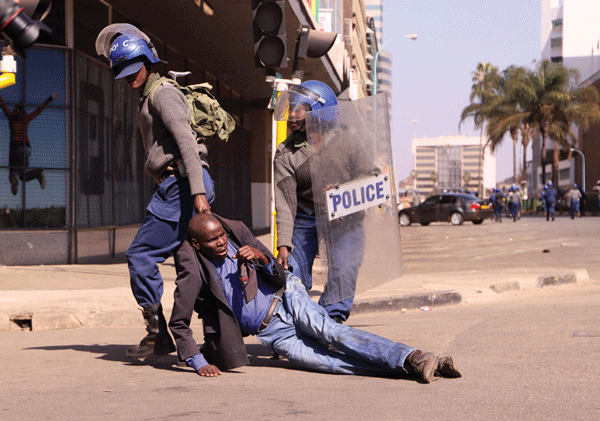 Informal economy formalisation strategy development – A step in the right direction VENDORS Initiative for Social and Economic Transformation (Viset) is currently involved in the validation process of data compiled under the formalisation strategy being spearheaded by government through the Public Service, Labour and Social Welfare ministry with able assistance of development partners.
We welcome the transparent process through which the ministry has conducted the process thus far, where they have sought to collaborate with informal economy associations at every stage of the exercise.
It is important to note that as informal economy actors, we are key players who will be instrumental in ensuring that this process has the required buy-in of all concerned in order to make it a success.
While for some ministries in government the interest is fiscal monetary gain, for us as players at the cauldron of a tough socio-economic environment, our interests are many and include provision of decent work, social safety nets, recognition of trade skills, infrastructure development including access to technology, climate change and financial inclusion, we will strive to ensure our membership's interests are safeguarded.
Viset would, however, like to place on record that it is exercising caution on the exercise until the process is completed and the final policy and its recommendations are fully implemented as per the views that were gathered during the outreach phase.
The reason why we urge caution and vigilance is that over the years, the country has never fallen short of excellent policies, but what has always been the sticking point has been implementation and adherence. Examples include the economic blueprint, ZimAsset which was abandoned mid way and the Constitution of 2013, whose key provisions such as the devolution principle are yet to be fully implemented, along with the alignment of several pieces of legislation.
Viset will continue to be fully engaged in the process and is also appreciative of the cordial relations it has established with ministry officials and avails itself to assist in any way possible in order to make this formalisation process a success.-Viset
Dignity of tenants must be respected YOUR story of July 25 titled BMC tenants demand 10-year eviction notice refers.
Here, where I live, the homeless community includes many who have been evicted from their rented properties.
To me, it is offensive that people who cannot afford/maintain an official residence are, by extension, too poor to be permitted to practise what is frequently platitudinously described as all citizens' right to vote in elections.
Tragically, it is as though some people, however, precious their souls, can be considered disposable.
Even an otherwise democratic and relatively civilised nation, their worth(lessness) is measured basically by their "productivity" or lack thereof. Those people may then begin perceiving themselves as worthless and accordingly live their daily lives haphazardly.
Albeit perhaps on a subconscious level, a somewhat similar inhumane devaluation is observable in attitudes toward the civilian lives lost in war zones and famine-stricken nations: the worth of such life will be measured by its "productivity", overabundance and/or the protracted conditions under which it suffers. Thus, those people can eventually receive meagre column inches on the back page of the First World's daily news. -Frank Sterle Jr  
The tragedy of African democracy RENOWNED academic Claude Ake in 2006 questioned the democratisation of Africa. He said one of the most remarkable features of democratisation in Africa was that it was totally indifferent to the State.
Democratic elections are being conducted to choose who will exercise powers of the State with no questions asked about the character of the State, as if it has no implications for democracy.
In fact, one of the characteristics of the African State is  weak institutions. This has been its biggest undoing on transparency and accountability.
In Africa, the implications of elections are so serious that they give the voter only a choice of oppressors who will never listen and or hearken to the cries of the citizens.
This is hardly surprising since Africa still largely retains the colonial State structure, which is inherently anti-democratic, a repressive apparatus of an occupying power.
Uncannily and apologetically, this structure has survived, reproduced and rejuvenated the legacy of military and single-party rule.
By all evidence, it is also surviving democratisation, helped by the reduction of democracy to multi-party elections.
This has been the case in Zimbabwe. It is also evident as Zimbabwe prepares for elections due mid next year.
It is sad and retrogressive that in Africa we have self-appointed military or civilian dictators who are being replaced by elected dictators.
The tragedy is so disastrous and worse than Cyclone Idai.
Prices of all basics increase, salaries remain stagnant, demonstrations are a death trap. God have mercy.
Africa needs cleansing and true leaders who are God fearing, ready to take the continent to the promised land.
Much of what is uniquely negative about politics in Africa arises from the character of the State, particularly its lack of autonomy, the immensity of its power, its vulnerability to abuse.
The African democracy is pseudo-democracy or lipstick democracy, which has serious autocracy embedded in it.-Chief Chiduku
Related Topics