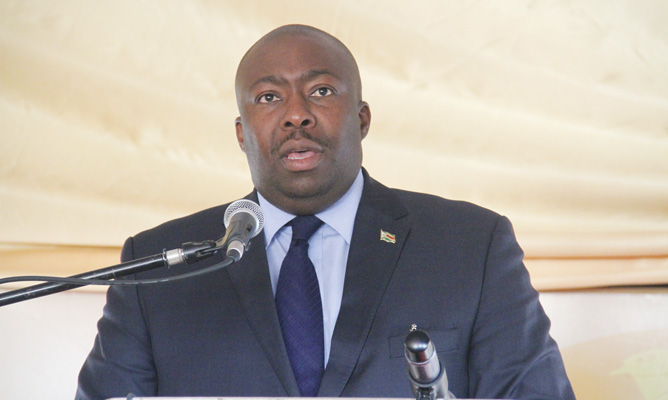 For far too many years, local authorities have been reduced into feeding troughs for politicians and top council officials, many of whom have presided over the infrastructural collapse of our cities and towns.
Hence, the recent call by Local Government, Public Works and National Housing minister Saviour Kasukuwere to fire all directors implicated in the mismanagement of funds and corruption in councils should be applauded and taken seriously.
Perhaps, this is probably the only way that the vice of corruption can be effectively stamped out in local authorities in all major cities and towns including in the countryside.
Given that many of the audit reports for local authorities show rampant abuse of ratepayers' money, it is only noble to ensure that those implicated should not only be booted out, but prosecuted to send a strong message to like-minded individuals in positions of authority.
Embezzlement and mismanagement of public funds, wasteful expenditure and poor corporate governance seem to have become the DNA of most local authorities. Some of the officials opt to have seminars and workshops outside their cities and this raises eyebrows. Is it a matter of just abusing the money? Why not cut expenditure by having low-cost meetings within their cities and towns?
Ratepayers in most cities and towns are being taken for a ride with scant service delivery coming from the local authorities and they have to contend with burst sewer pipes and uncollected garbage that pose a serious threat to their health. Yet, many have been faithfully paying their dues for non-existent service by councils. We believe that the residents deserve better treatment at the hands of local authorities.
We, therefore, applaud Kasukuwere for some movement which, if implemented, will likely restore sanity to all cities and towns that have gone down the drain across the country while successive council leaderships were concerned with purchasing luxury vehicles, among many other perks, at the expense of service delivery.
Most of the local authorities have been struggling to offer basic services to the people just because some resources have dwindled as a result of corrupt activities by senior management.
It is unfortunate that corruption was allowed to develop into a culture in Zimbabwe across all public institutions and government. So unless there are vigorous measures to descend on endemic graft, ratepayers may as well forget that they would ever benefit from normal service delivery that they are entitled to and deserve.
Sadly, this culture was allowed to infiltrate the fabric of society such that it has become a new normal to live with poor service delivery. Expecting anything better is like expecting a little too much. So, while we commend the action, we urge Kasukuwere to ensure service delivery is improved.
However, he should lead by example when it comes to living clean. He should also cause a personal clean-up while demanding his party Zanu PF and his counterparts in the Executive to shun corruption if Zimbabwe is to move towards development.