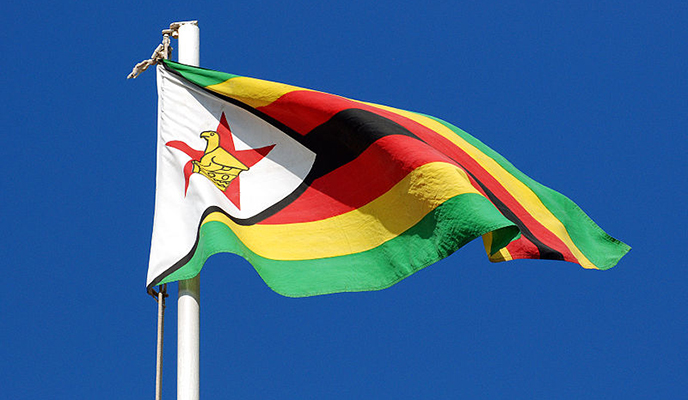 I BELONG to the generation born when the war of liberation was nearing its end. We only heard the sounds of guns and bullets in our slumber of childhood.
Develop me: Tapiwa Gomo
Some of us could not have made sense of those booming and cracking sounds of the battles, but we were in war time. We were too young to fight or to hold a gun. We too suffered neglect as our parents heed the call to play their part in liberating Zimbabwe.
There were a few moments when I saw the liberation fighters singing, dancing and toyi-toying as they summarised the long battle to liberate the country.
Every song carried a message of hope and signalled a brighter Zimbabwe ahead. It was a time pregnant with huge expectations and a moment preceding the long anticipated relief.
We are the generation that was born when the time was redolent with hope and replete with so many avenues of opportunities.
Zimbabwe was full of possibilities as we inherited the second biggest economy in Africa in 1980.
Our dollar was stronger than the American dollar, our industry was roaring, churning out products from our agriculture to our neighbours.
The connection between the different industrial sectors was amazingly ecological.
Access to education was aplenty, albeit limited facilities. Jobs and income-generating opportunities were in abundance. Those who had acquired skills changed jobs willy-nilly.
Industries in Harare and many other towns were buzzing, as they switched from day to night shifts. Yes, there used to be day and night shifts in our industries.
The milk and honey promised during the war remained a pie in sky, but our Zimbabwe was a land of possibilities.
We never dreamt of a future of anywhere else, but in our Zimbabwe. Currency from other countries was nothing but a zuda. Our President was the darling of Africa, whom we were proud of and indebted to.
Seeking employment in other countries was seen as an act of madness, as home had everything to fuel our aspirations. No one ever guessed the growth of the Zimbabweans in the Diaspora could occur during our time.
It was a crash programme — a survival strategy, as the country crash-landed into protracted political turmoil.
We were the shining beacon of what a post-independence African country could be. We were the best breed in the region, so we thought, as we were the envy of many of our neighbouring countries.
We hosted all the regional offices and major conferences, including All-Africa Games. We even negotiated peace in other troubled countries on the continent.
Our advanced industry then supplied neighbouring countries with household and domestic products. Yes, we had the best of everything. The quality of our education was more than just golden.
It attracted many from Southern African countries and beyond. And for my generation, that was growing with the times, there was nothing as liberating as the day you stepped into college or university campus.
That was the day when you smelt the dreams of the future looming.
It was liberating because it was the first time most of us finally had keys to our places in our own pockets.
But most importantly, that was the first time we came face-to-face with our dreams of what we imagined over many years of primary and high school.
It was just a matter of few years of book worming before we could be addressed by our professions. It was also the first time we started earning a student grant.
Even though we pushed for an increase, campus life was never a place of poverty. Food and accommodation, including amenities, were provided. So were books and study facilities. Who needed to depend on parents when the situation allowed self-reliance?
These are the stories, which, when told to our children today, they think they are from a story book.
Thanks to politics, greed and corruption, we have sadly lost that country and remained with just the name.
The country we have now is dry of opportunities, has become a desert of hope and a bed of thorns. We have lost the economy and our own currency. We have banned the use of our flag, our source of pride.
The people who kept our education rich, have become destitute, as they are underpaid or never paid.
The once thriving and roaring industries are now pale shadows of themselves, breeding bats and rats, instead of generating jobs and the economy.
Everything foreign has become life-saving for Zimbabweans, including relocating to the Diaspora. And we have become the laughing stock.
Most of those of my generation, who had dreams of a better Zimbabwe, have relocated their futures elsewhere.
And those in leadership positions have turned politics into the most thriving sector manufacturing nothing but lies, poverty, destitution and corruption. Yes, I do miss you Zimbabwe.
Tapiwa Gomo is a development consultant based in Pretoria, South Africa