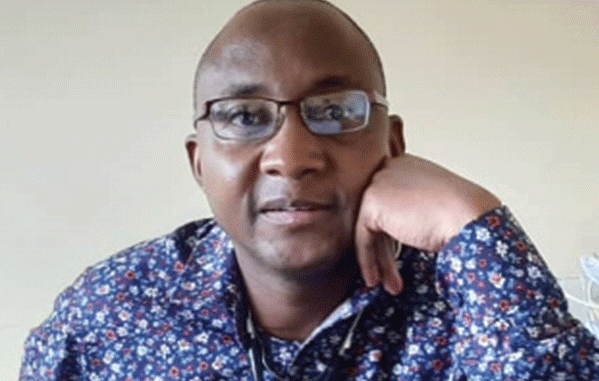 By Johannes Marisa
ZIMBABWE can rejoice as incidence, prevalence, positivity rates, morbidity and mortality of COVID-19 have taken a nose-dive in the last two weeks.
It is not good news though for South Africa which continues to lose as many as 400 people daily in hospitals. This is alarming and the threat to humanity is quite unprecedented in the midst of new mutant strains that are emerging.
The unfortunate part is that whatever happens in South Africa usually ends up crossing into our borders, so we ought to remain vigilant.
The third wave has come to pass in Zimbabwe but the threat posed by the coronavirus cannot be ignored. It is sad to note that Europe has been hit by the fourth wave with countries like United States of America being thrown into the frying pan again despite having shown great potential to have put the virus under control.
That is COVID-19 for us and we ought to learn seriously about the calamitous nature of the virus.
Africa woke up to the news that South Africa has detected another mutant strain of the coronavirus, C.1.2, which is also suspected to be associated with increased transmissibility and an increased ability to evade antibodies.
Mutations are classified as variants of interests by the World Health Organisation and once they are identified as being more severe or transmissible, they are termed variants of concern.
The emergence of such stubborn mutants is a signal that we are still far from over from COVID-19 and it is imperative that we do not become complacent, as more waves are ahead of us in the immediate future. We are at least saved for now as the economy is opened up to compensate for the lost three months plus our children can at least attend classes.
Matriculation is important as many of our children can end up getting corrosive rust in their brains if kept at home for too long. This is the time to move with speed in order to learn very fast.
We have been inundated with many calls by people who desire to be vaccinated and the response has been quite good.
What I find baffling is that there are many people who are determined to discourage others from being vaccinated. I was lucky to talk to one of the lawyers who had filed court papers against some organisations that demanded vaccination proof.
The lawyer is fully vaccinated and recently had a third wave attack which was not serious and was very grateful to the vaccine.
In view of how things are moving concerning COVID-19 and the numerous mutations that are emerging, it is wise that people take advantage of the available vaccines and get inoculated without the unnecessary misinformation and disinformation that are associated with vaccination.
Zimbabwe has done very well in terms of vaccination with a national coverage of 29,7% and 18,9% for the first and second doses respectively.
It would be good news for the nation to achieve herd immunity as soon as possible so that we remain protected as a country.
People should know the following:
˜ Vaccination, which is haphazard and sporadic can result in flare ups. As people move slowly to get vaccinated, the fact that there are vaccination gaps in terms of time of inoculation may allow for mutations to take place in between and the unfortunate cycles of misery will persist for a long time.
˜ Your health matters and it does not need someone to speak on your behalf so that you get vaccinated.
Inasmuch as you are very wary about so-called human rights violations in terms of vaccination demands, just know that it is your health that is being protected.
The nation needs you, your family needs you since you still have many things to accomplish and it is time to encourage your neighbours, friends, companions to at least get some protection from the vaccination.
We are facing a serious fourth wave down the year that may have at least four mutant strains in one basket.
The coronavirus is merciless and we need to take this time to prepare ourselves for battles ahead. Do not be caught unaware.
˜ Let those with medical knowledge advise you and don't assume that everyone who has access to the internet has become medical specialists.
Unnecessary social media messages are destroying many people with some embarrassing arguments coming from people with very little medical knowledge.
This is the time for national co-operation, inter-sectoral collaboration, advocacy and health promotion.
Let us support our children as they return to school.
Make sure sick ones are detected easily, so routine temperature checks are important.
Symptoms of COVID-19  include cough, headaches, joint pains, loss of appetite, hot body, tiredness, so make sure you are safe.