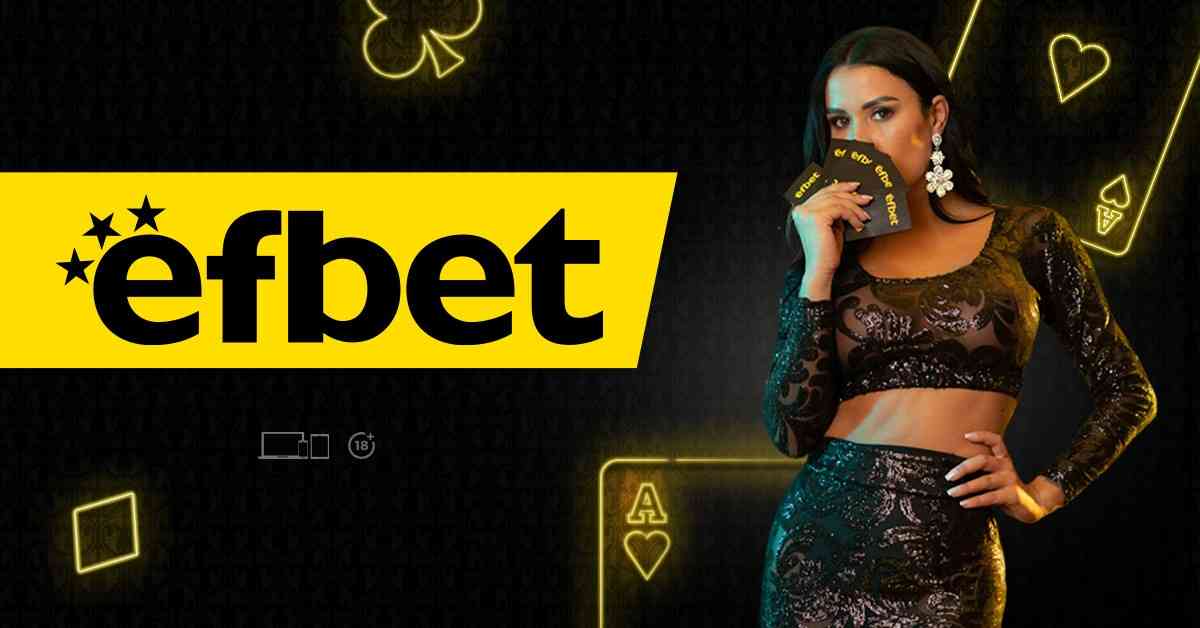 Many of the world's best online betting operators do everything they can to become available in as many countries as possible. Some do that by offering a site that is accessible everywhere, whereas others obtain a permit from the gambling authorities and offer all kinds of bonuses. For example Efbet in Bulgaria has a bonus code needed for the welcome promotion that can be used by online bettings in Bulgaria. That said, the site might also be available in Zimbabwe because locals can use VPNs to access it.
Although the promotions are impressive, Efbet is a site that has many other tricks up its sleeve. It is notorious for providing users with one of the best betting sections and also offers a wide range of features. That said, let's learn more about all of the things that punters in Bulgaria and Zimbabwe can put to the test.
Sign in up will require different kinds of personal information
One of the big differences between online bookmakers is in their registration process. Some sites allow users to sign up within seconds and start using the thing they offer. Those sites do not require gamblers to share any personal information, but this is not a good thing because they might not give you your winnings. Fortunately, this is not a problem when it comes down to Efbet.
Bulgarian online bettors who want to use Efbet and those in Zimbabwe interested in giving this operator a chance will have the option to complete a standard registration process. In other words, they will need to provide different kinds of information.
Starting with the username and password, Efbet users will also need to enter things like their country of residence, language, currency, gender, contact number, first/last name, date of birth, and more. Bulgarian users also have to add something called "EGN", which is an identification number. That said, punters in Zimbabwe who want to use Efbet may not have access to such a thing.
After providing all of the info mentioned above, Efbet will also require its future clients to add their country of residence, as well as their city and address. By doing this. Efbet wants to make sure it has enough information about its clients who are interested in betting or playing casino games.. After all, the operator must adhere to loads of regulations that require it to keep track of certain things.
New customers in Bulgaria who want to use Efbet will have the chance to try different promos
The bonuses for new users are nothing new in the iGaming industry because many companies use them to advertise their services. Needless to say, gamblers in Bulgaria who want to use Efbet will have the chance to test different kinds of propositions for new players.
Although some of the bonuses might seem similar and could be available on other sites, Efbet has unique proposals that make it stand out. That said, not all of them might be available to users from Zimbabwe unless they use a VPN or another tool to access the Bulgarian version of Efbet.
One of the key things to remember regarding the perks for new users from Efbet is that there is a different offer for the sportsbook and the casino. Instead of providing an "all-in-one" proposal, Efbet decided to have two stand-alone rewards that allow people to choose from a wide range of options. Fortunately, each one provides enough extra funds and has user-friendly conditions.
Efbet sponsors many of the big sports events in Bulgaria
Although some people may think that this doesn't matter, the fact that Efbet sponsors many of the top-tier sports events in Bulgaria is definitely a plus. Besides helping the local teams and events, Efbet may also offer users the chance to access special markets and better odds.
The good thing is that punters in Zimbabwe and Bulgaria can check everything that the brand offers within seconds. They just have to open the sportsbook and go through the available options before choosing something to bet on.
Related Topics