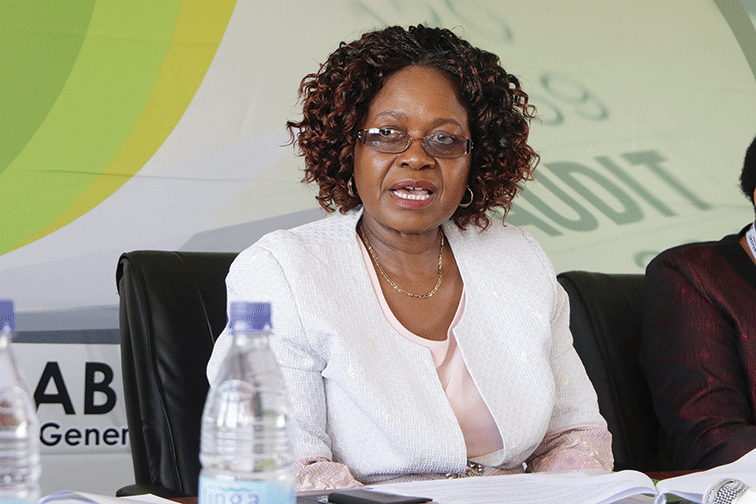 BY HARRIET CHIKANDIWA STATE-OWNED enterprises and parastatals (SEPs) continue to defy Auditor-General (AG) Mildred Chiri by refusing to present their financial records for auditing despite being exposed every year for lacking financial accountability.
Parliament's Public Accounts Committee (PAC) chairperson Brian Dube raised the issue in the National Assembly while introducing a motion on the SEPs' non-compliance.
Dube demanded that ministers be held responsible for the SEPs they superintend over, which have been failing to release their books of accounts to the AG.
Every year, Chiri has warned that the country could be losing millions of dollars through graft at SEPs.
"It is mandatory that all government institutions, entities and enterprises act and perform in a transparent and accountable manner. One such way of doing so is actually by presenting themselves to audit and making sure that their financial matters are properly audited and published by the AG," Dube said.
"So, what does it mean for State entities not to present their financial statements and not to subject themselves to the dictates of audit?  It actually means that they are acting unlawfully, illegally and unconstitutionally and in the end they are making themselves a law because the law is already there and they are violating it."
Section 299 of the Constitution gives Parliament oversight powers over revenues and expenditures.
"That can only be possible if information is given relating to these entities and enterprises. Parliament is unable to oversight these institutions because the finances have not been presented and availed for purposes of making sure that parliament can follow if they are doing things the right way. What is surprising is that all these institutions and entities fall under specific ministries which have responsibilities to supervise them on behalf of Zimbabwe.
"I believe that the ball is squarely on the ministries in question and the ministers must explain to the nation why they are acting negligently, irresponsibly and why they are allowing the things to happen in the manner that they are happening because it is not good for the country and anyone," he said.
Describing chief executive officers and board members of SEPs who are failing to hand in books of accounts as unpatriotic, Dude added: "They do not love Zimbabwe and they are sabotaging our country because they do not want us to move forward. All patriots must be interested and keen to know how the funds of this nation are being handled."