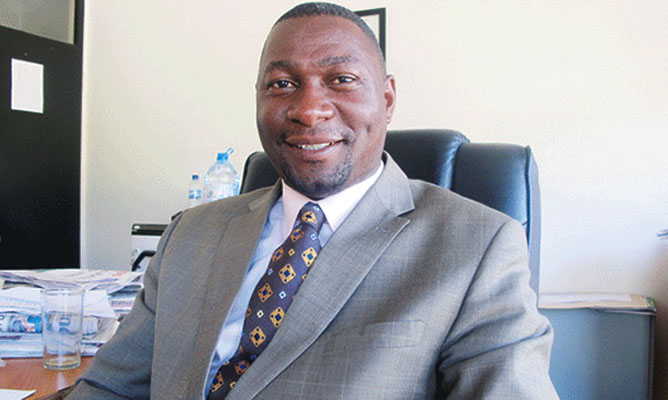 INFORMATION Communication Technology (ICT) minister Supa Mandiwanzira yesterday said government had no intention to ban social media, but would instead introduce a raft of laws to penalise abusers of the facility.
by VENERANDA LANGA
Addressing members of the Parliamentary Portfolio Committee on ICT, Mandiwanzira said the proposed Cyber Security Bill, Electronic Transactions Bill and the Information Communication Technology Bill, to be brought before Parliament soon, were meant to curb abuse of social media by individuals.
"Everybody in this country agrees that social media is an important aspect of our lives today and we cannot do without it because it improves the way we communicate and do business, and it is important for the development of our country, and no sane government or minister would say we should ban social media. It will be impossible," he said.
"If anything, we want to promote the use of social media and penalise its abuse. For example, a model, Tafadzwa Mushunje, was hurt on social media when allegations were made that she injected a child with HIV, and the courts discovered that it was a lie. We have also seen an upsurge in revenge pornography, where people leak pictures and spread them on WhatsApp after breaking up and this undermines the dignity of other people."
Mandiwanzira said President Robert Mugabe had also expressed concern over abuse of social media when he returned from his Japan trip, adding government then decided to regulate the use of that media.
He said section 61(5) of the Constitution, which provides for freedom of expression, clearly states that such freedoms should not hurt others maliciously and breach the rights of others through defamatory and revenge pornography.
Mandiwanzira dismissed social media reports claiming he had received kickbacks of $700 000 from beneficiaries of NetOne tenders.
"There is a danger if Parliament uses its privileges to circulate social media hogwash into national discussions. I am not corrupt, I have not benefited from NetOne, I do not intend to benefit from NetOne, and I have no deal with NetOne — I do not even supply them with tissue paper."
He said those implicated in underhand deals at NetOne were being investigated and arrests would be made after a forensic audit by the Auditor-General's Office.
There is a general fear that the cyber bill is meant to, among other things, clamp down on the proliferation of news websites that publish stories that are anti-government like myzimbabwe.co.zw, zimnewsblog.com, nehandaradio.com among many others.
These sites are mostly run by Zimbabweans in the Diaspora.