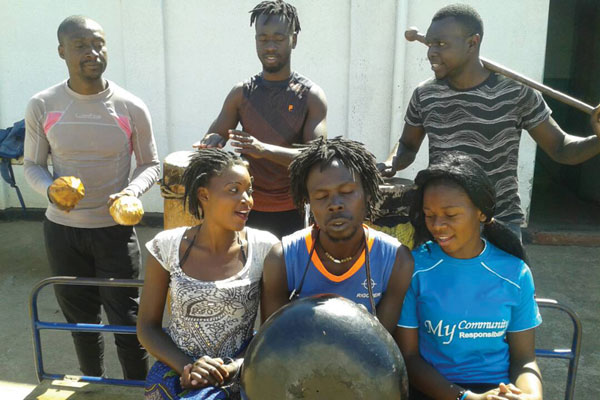 MARIMBA and mbira outfit, Simba Arts is back in the country from an international tour of Norway, where they participated at the just- ended Bergen Afro Arts Festival (BAAF), alongside other groups from Africa and abroad.
BY BRIAN PENNY
The eight-member group that fuses mbira, marimba and dance, is a dynamic, community-oriented performing arts initiative empowering young people to find and create jobs out of art.
In separate interviews with NewsDay, some members, who participated at the festival, said they were pleased to have taken part in the tour.
"It was always my wish to tour Europe since I was growing up, and the tour was a shot in the arm for me.
"After working with various groups, Simba Arts has finally made my dream come true, giving me an opportunity to mix and mingle with different international artistes," mbira player, Kenneth Twoboy said.
He said, while in Europe, their skills were appreciated by a lot of people, as well as by fellow African participating groups.
"They really appreciated the richness in Zimbabwean culture, the result that gives us strength here back home to be proud of our culture and well-being," Twoboy said.
Leonard Mateyu, who also took part in the tour, said it was through hard work that they are beginning to see the results of their sweat.
"The European tour has inspired some youngsters within the group, who promised to emulate the good works done by their seniors," he said.
Meanwhile, the group coordinator, Tendai Fulukia has rubbished reports that the group was on the verge of collapsing.