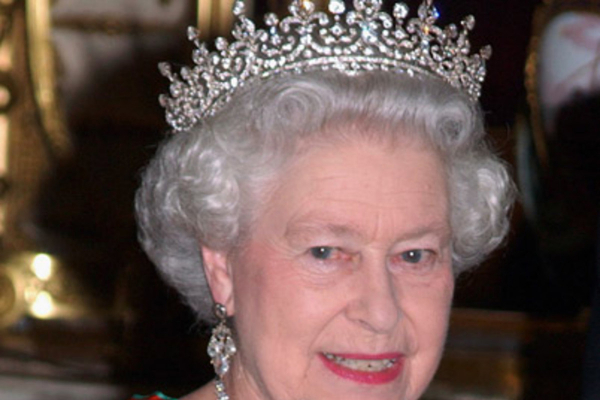 AN MDC Alliance member, Multi-Racial Christian Democrats (MCD), has written to Britain's Queen Elizabeth II pleading with her country to relax its tough stance on Zimbabwe and consider lifting the sanctions imposed by the European Union.
BY OBEY MANAYITI
The letter, signed by the party leader Mathius Guchutu and his special adviser Sebastian Guchutu, was delivered to the British Embassy in Harare on Tuesday.
The EU imposed sanctions on Zimbabwe in 2002 following reports of massive State-sponsored abuse of human rights targeted at mostly opposition elements.
MCD said the sanctions were hurting the ordinary citizens and working in favour of Zanu PF.
"Impoverishing people doesn't remove a government from power, it rather entrenches it. The sanctions have unintended consequences. They have ravaged industry and left government as the only entity with allocative power and it comes across as the saviour," the letter read in part.
"The situation on the ground is that instead of weakening Zanu PF, they have strengthened it. This is the context in which patronage thrives.
"The Zanu PF government has perfected the art of giving people enough so that they do not starve, but not too much so that they may not become independent and dream of challenging its hegemony."
MCD added that there was no industry to talk about anymore in the country owing to the sanctions.
"The present government has grossly mismanaged the economy, but a lot of economic hardships were triggered by the sanctions," MCD said.
This is a departure from how other coalition partners and generally opposition parties in Zimbabwe view the "targeted sanctions" imposed on the Zanu PF regime, particularly President Robert Mugabe.
Opposition parties are adamant that Zanu PF's misrule is the cause of the economic meltdown and the source of all the challenges Zimbabwe is going through.
People's Democratic Party spokesperson Jacob Mafume described MCD's remarks as a "slip of the tongue" .
"We are in the process of aligning our policies and they will soon realise the key indicators once we launch a common policy framework," he said.
Transform Zimbabwe leader and MDC Alliance spokesperson Jacob Ngarivhume said: "We feel our colleagues are still not familiar with the sanctions issue. As an alliance, we agreed on policy matters and our policy on the so-called sanctions will be announced in due course.
"It's not true that sanctions got us into this mess, no, Zanu PF and Mugabe got us into where we are today as a nation."
MDC-T spokesperson Obert Gutu said: "The sanctions excuse is just an illusory argument that is ordinarily advanced by the Zanu PF regime in order to run away from their own incompetence and gross ineptitude."