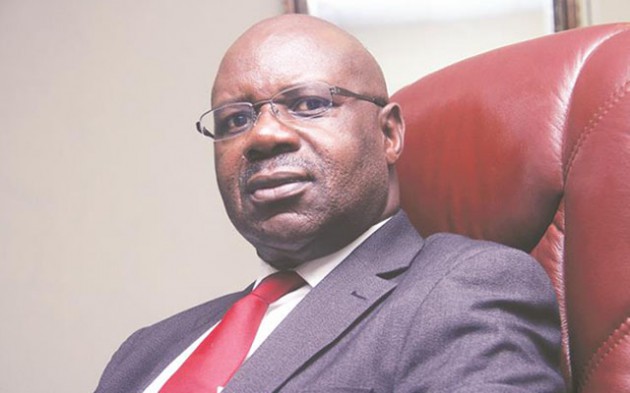 PRESIDENT Robert Mugabe yesterday repealed Advocate Ray Goba's recent appointment as Prosecutor-General, but gave no reasons for his change of heart.
by PAIDAMOYO MUZULU
The decision came six weeks after Gova formally assumed the post following his appointment by Mugabe.
Chief Secretary to the Office of the President and Cabinet Misheck Sibanda announced the decision which came six weeks after Goba assumed the post, following the dismissal of his predecessor Johannes Tomana on corruption and incompetence charges.
"Repeal of General Notice 493 of 2017 concerning the appointment of Prosecutor-General of Zimbabwe. It is hereby notified that the captioned General Notice that was published in the Gazette Extraordinary on the 13th of September 2017, is repealed," the notice reads.
Mugabe could have succumbed under pressure from members of his Zanu PF's G40 faction who claimed the appointment was done unprocedurally.
Goba's name is alleged to have been forwarded by Vice-President and former Justice minister Emmerson Mnangagwa's Team Lacoste faction.
A source privy to the matter told NewsDay yesterday that a fresh selection process for the Prosecutor-General would be launched soon.
"There has been some heavy lobbying behind the scenes and the President to save face has rescinded his decision saying he was not satisfied by the three nominees he received from the Judicial Service Commission (JSC) and referred back the matter to the commission," the source said.
"It means Goba will most likely continue in the acting capacity until the commission conducts another round of interviews and sends another list of names to Mugabe for appointment."
In the last list sent to Mugabe, the JSC had Goba, Misheck Hogwe and Wilson Manase.
Goba's critics had latched onto his obstruction of justice conviction in Namibia which arose from a road traffic incident in 2002.
However, Goba despite the conviction went on to be promoted twice in Namibia to the position of Attorney-General. He only came back to Zimbabwe in 2012 after the expiry of his work permit and opened chambers as an advocate and among his clients was Mugabe in the case for setting of dates for the 2013 harmonised elections.