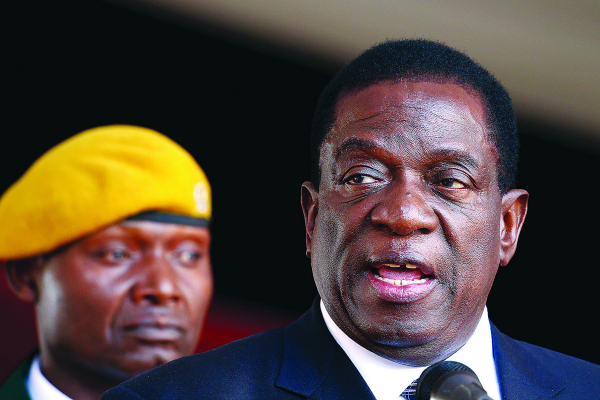 PRESIDENT Emmerson Mnangagwa has appointed a six-member Commission of Inquiry of Urban Land to clamp down on land barons believed to have illegally parcelled out vast tracts of urban State land across the country.
BY OBEY MANAYITI
The commission, led by High Court judge Justice Tendai Uchena, was sworn-in at State House in Harare yesterday.
Other members of the commission are Andrew Mlalazi, Stephen Chakaipa, Petronella Musarurwa, Tarisai Mutangi and Heather Chin'ono.
Speaking during the swearing-in ceremony, Mnangagwa said his government was closing in on land barons, who had turned themselves into demi-gods by parcelling out State land and creating unplanned residential settlements.
Mnangagwa said the commission would be mandated to investigate and identify all State land in and around urban areas that was acquired and allocated to the Local Government ministry for public development since 2005.
They will also investigate and ascertain the status of such land in terms of ownership, occupation and development, investigate methods of acquisition and/or allocation by current occupants or owners of such land and ascertain actors involved in the allocation, occupation or use of such land.
The commission will report directly to Mnangagwa.
Land barons, mainly linked to the ruling Zanu PF party, have often been accused of forming terror gangs based in informal settlements to intimidate their political foes.