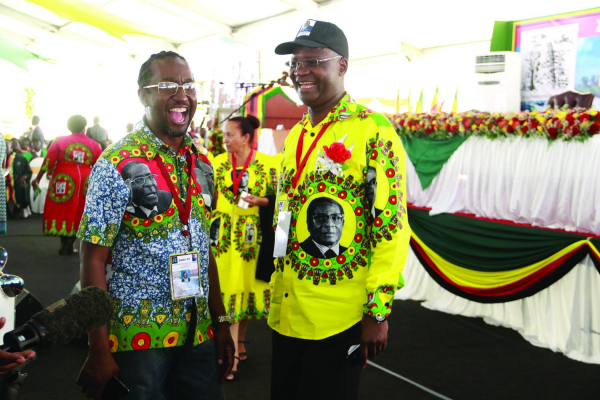 FORMER Higher and Tertiary Education minister Jonathan Moyo has admitted that Zanu PF looted State coffers to sustain its activities. The broke Zanu PF, which bought several campaign vehicles and spent over $20 million in Presidential interface rallies last year, has over the years denied looting government coffers to fund its largesse.
BY STAFF REPORTER
In an interview with South African Broadcasting Corporation on Wednesday night, Moyo said Zanu PF did not have any other source of funding because all its companies had either been run down or were not paying dividends to the party, leaving it broke and riding on government funding.
"There is no cent that comes from those companies, including a bank, including investments in the region and countries like Namibia and even South Africa," he said.
Moyo brushed aside allegations that he corruptly looted $430 000 from the Zimbabwe Manpower Development Fund (Zimdef), which had become a subject of investigation even before he skipped the country, saying the money was used for Zanu PF programmes.
"They say that I took $430 000 from Zimdef, when they know very well that the money . . . if you look at that $430 000, about $200 000 of that went into the ministry's participation at the Zimbabwe International Trade Fair and the remainder of that money supported approved Zanu PF programmes," he said.
Moyo said he used another
$100 000 to fund various developmental projects is his Tsholotsho North constituency. The self-exiled former Zanu PF politburo member, instead, accused President Emmerson Mnangagwa and Vice-President Constantino Chiwenga of being corrupt.
"I am not corrupt. This is seriously laughable. This is coming from the most corrupt politicians and public officials in the history of our country. They cannot account for the assets that they have. The richest individual in the Republic of Zimbabwe is Emmerson Mnangagwa," he said.
Presidential spokesperson George Charamba recently accused Moyo of launching a smear campaign because he misses the trappings of power.
Zanu PF spokesperson Simon Khaya Moyo could not be reached for comment yesterday, as his phone went unanswered.